Photography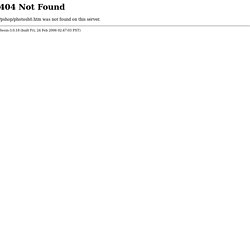 Verio Offerings Create the site you want with Verio hosting plan options. Powerful VPS service that allow you to customize your server configuration and choose the applications that match your needs. Verio is your strategic partner for top-tier hosting for complex websites and dedicated hosting. Use Verio's WHOIS database to search for and register the domain that fits your business best or get contact info for a domain that is already taken. The Verio domain name register package includes a free 3 page website and email account.
Photography /
Baby & Family / Love this idea...each anniversary, take a picture holding last year's photo.
- StumbleUpon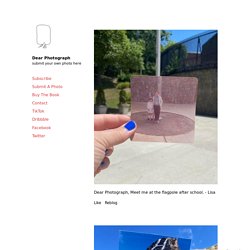 This past October, Dear Photograph and About Time had a contest to give away a trip to anywhere in the world for people who sent in a Dear Photograph related to love or their family. Once our winner Jennifer found out she won she told me in an email it was the best day of her life because a day before she found out the adoption papers for their new child went through. Jennifer just sent me an email linked to a blog post to their trip they went on to Turks & Caicos in March. Looks like they made a few new memories and an unforgettable trip of a lifetime.
Posted Dec 15, 2011 Share This Gallery inShare29 The best photos of 2011 from around the globe. Warning: All images in this entry are shown in full, not screened out for graphic content. Some images contain dead bodies, graphic content and tragic events.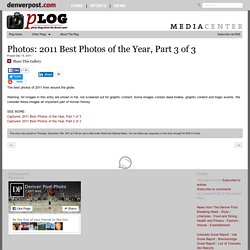 Bridal Inspiration / Genius way to propose
Wedding Photo Ideas / Before Wedding Picture
Photo shoot ideas / Because two people fell in-love...
Things that make you go "BAAHAHHHAA" / THIS is awesome!
Maid of Honor / Frame your date.. so cute!
for the little chickens / could be done with super hero costumes too.
Our Wedding: Rustic Elegance / Thank You Card Photos!
Events / beautiful backless wedding dress @Michelle Card
Photo inspiration / Funny family photo
wedding / Honeymoon photo
Memories / What a fun picture(s)
It is time for Le Shutter Candy and we have an absolutely glorious shoot from the insanely talented Jason Mize. As always we are in love with what he has captured from the wedding of Aly and David at The Lange Farm. Being wound up city folk we are enveloped totally by the gorgeous trees and leaves, we do love summer but the sensation of leaves crunching beneath Wellingtons is sublime. Apart from being a gorgeous couple, we love the gorgeous colour scheming we were raving about yellow and grey earlier this week and as Josie of Savoir Weddings rightly said yellow and grey a damn good together ' They're like wine and cheese, tea and biscuits etc etc…' quoth she. We are dying of the gorgeous golden hue of the bridesmaids' dresses.
Aly & David - Beyond Beyond | Beyond Beyond