Thajokerwild
drik amads
—–Email—– People do care… and you're not the only one who has had that thought. I owe my life to my Duke friends and my therapist at Duke's counseling center… —–Email—– I live in the next town over (Chapel Hill), and I care very much about how much you're hurting. Please reach out to those around you to stay safe. You can find out about suicide intervention resources in our community here: http://www.trianglesuicideprevention.org/resources.htm .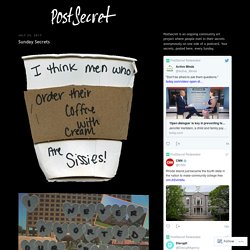 PostSecret
Stuff for Smart Masses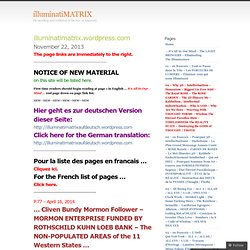 The page links are immediately to the right. on this site will be listed here. First time readers should begin reading at page 1 in English … It's All In Our Mind … 2nd page down on page link list.
illuminatiMATRIX
Sold to Army
Sold to Armyis an army themed text-based mmorpg with endless activities where you can build your stats, complete academy courses, recruit mercenary, do battlefields mission, trade, compete and socialize with players from all around the world. Become the best player by leveling up your character level, army ranks, and stats. Own your own country and experience the chaos by participating in our unique world war system. Lots of prizes to be won, thanks to our sponsors. SoldtoArmy is (and will always be) free to play.What are you waiting for??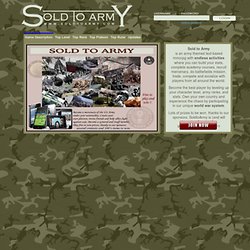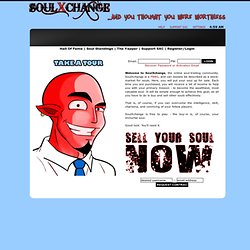 Welcome to SoulXchange, the online soul-trading community. SoulXchange is a PBBG, and can loosely be described as a stock-market for souls. Here, you will put your soul up for sale.
SoulXchange | New Server
There are currently 349 players logged in. Wanna know what KoL's staff is up to? Check out our Twitter feed. April 08If you haven't yet had enough of hearing Jick talk about video games, check out Episode 12 of the Red Pages Podcast. March 31April's Item-of-the-Month is now available in Mr. Store.
The Kingdom of Loathing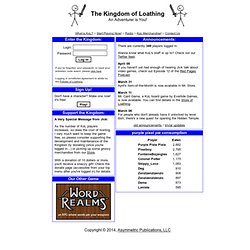 Magic: The Gathering - Cards, Decks, and Strategy
Lolli
Today In History. What Happened This Day In History – Facts Of The Day
Alex Jones
Report: Bundy Family Unearths BLM Mass Cattle Grave Mikael Thalen | "I feel that this needs to be put out for the public to see." Bundy supporter OWNS Chris Hayes on MSNBC: 'We will not allow governance by gunpoint, ever' [VIDEO] Daily Caller | Nevada assemblywoman Michele Fiore clashed with MSNBC's Chris Hayes regarding rancher Cliven Bundy's conflict with the federal government on Friday.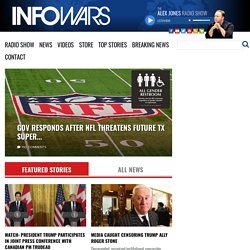 Daily MTG : Magic: The Gathering
Ron Paul 2012 | Peace . Gold . Liberty | Daily Paul
by David Corn | Mother Jones | Thu Apr. 10, 2014 Snip - Rand Paul has not yet fully jumped into this fiery fray [of declassifying CIA torture documents] (though he did praise Feinstein when he recently gave a speech in Berkeley, California).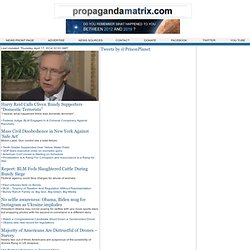 Propaganda Matrix.com: Exposing the 4th Reich of the Elite and Government Sponsored Terrorism
Last Updated: Thursday, April 17, 2014 22:22 GMT Harry Reid Calls Cliven Bundy Supporters "Domestic Terrorists" "I repeat: what happened there was domestic terrorism". • Federal Judge: BLM Engaged In A Criminal Conspiracy Against Ranchers Mass Civil Disobedience in New York Against 'Safe Act' Molon Labe: Gun control law a total failure.