The city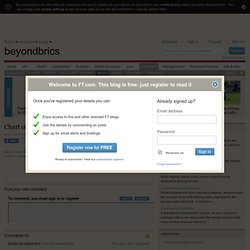 This month will see the world's population reach seven billion – a chance to think about the many implications and to examine which countries have benefited from the so-called demographic dividend. But beyondbrics is going to look at a slightly different angle: cities. Specifically, cities with over a million inhabitants. Cities create pollution and problems – but they are also hubs of economic activity, of physical and financial markets. They are early adopters of new technologies, create jobs and require infrastructure. They are, like it or not, the future.
Chart of the week: the 1m-plus cities | beyondbrics | News and views on emerging markets from the Financial Times
eprints.utm.my/1735/1/No.7,_Tetsu_Kubota.pdf
eprints.utm.my/1727/1/No.9,_Tetsu_Kubota.pdf
Low Cost Housing Solutions
Arturo Soria and the Linear City "The key factor in urban living is not distance but travel time." The Linear City", Arturo Soria September 30th and October 7th, 2002 - In contrast to Ebenezer Howard and the Garden City Movement where large cities are considered to be the antithesis of good city planning, Arturo Soria (1892) believed that large cities well in excess of one million residents could be built to provide a decent quality of life. A key building block to the construction of such large cities was the development of fast mass transit systems capable of transporting passengers across vast distances that not only separated neighborhoods within a city but indeed, between cities themselves.
Arturo Soria and the Linear City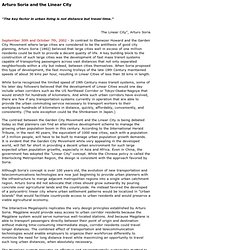 The idea of the Linear City results from ten years of study and a close look will make you realize that it brings several solutions to the ecological and sociological problems of our times. Moreover, the Linear City aims at increasing the quality of life by bringing the country-side to the city and it does so through a realistic and affordable transition. The world is currently faced with the fact that billions of people need a place to live on a limited planet governed by ecological laws. The way cities are built goes back to the beginning of civilization.
The linear city project by Gilles Gauthier - A solution to urban development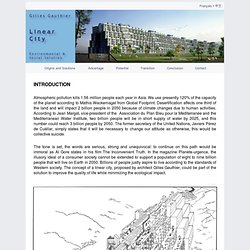 Alex Steffen | Profile on TED.com
Ellen Dunham-Jones: Retrofitting suburbia
Paul Romer: The world's first charter city?