Social Science
Get flash to fully experience Pearltrees
In 1906, the great statistician Francis Galton observed a competition to guess the weight of an ox at a country fair.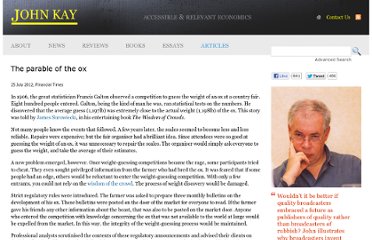 THERE IS A CIRCULAR, self-feeding loop in many aspects of human nature, and you can use them to your advantage — or disadvantage.
January 2004 Have you ever seen an old photo of yourself and been embarrassed at the way you looked?
By Daniel J. Solove