News
Get flash to fully experience Pearltrees
Das Internetangebot des Statistischen Bundesamtes wurde überarbeitet. Dabei haben sich auch die Internetadressen der einzelnen Seiten geändert und Sie haben versucht, über eine "alte" URL auf eine Seite zuzugreifen. Bitte passen Sie ihre Bookmarks/Favoriten der neuen Struktur an. Nutzen Sie die Navigationsleiste oder den Link um fortzufahren. There has been a relaunch of the website of the Federal Statistical Office.
Diese Seite enthält alle Publikationen, die in eigenen Dokumenten sind Achtung bei Download-Problemen: Alle Downloads werden getestet. Sie sind üblicherweise in Acrobat 1.4 Format. Bei Problemen bitte zuerst auf die
Silber ist ein weißes Metall, das alle anderen Metalle in Helligkeit der Farbe, Polierfähigkeit und Reflexionsvermögen übertrifft. Zudem ist Silber das Metall mit der höchsten Leitfähigkeit für Elektrizität und Wärme. Es lässt sich leicht verarbeiten und reagiert nur mit wenigen chemischen Substanzen. Die Ausnahme sind Schwefel und Schwefel-Derivate. Da Silber in Reinform zu weich ist, wird es als Legierung mit Kupfer verwendet.
Gold ist ein Edelmetall, das selten in Reinform vorkommt, sondern meist in Form von Legierungen. Es verfügt über eine hohe Dichte und wird durch Luft, Feuchtigkeit, Hitze und die meisten Lösungsmittel nicht angegriffen. Aufgrund seiner Einzigartigkeit und seines Wertes ist Gold eine beliebte Absicherung gegen Vermögensverfall in Zeiten von Inflation oder Krieg. Schon im Altertum faszinierte Gold die Menschen und es wurde geschätzt wegen seiner Seltenheit, Dauerhaftigkeit und Schönheit.
Das Center for Security Studies (CSS) der ETH Zürich beschäftigt sich mit schweizerischer und internationaler Sicherheitspolitik. Seine Aktivitäten konzentrieren sich auf Forschung, Lehre, Think-Tank und den Informationsservice International Relations and Security Network (ISN). Aktuelle Think-Tank-Publikationen Aktuelle Bücher und Journalartikel
Inhalt Dossier Videoblog von Michael Schramm und Martin Weiss "Orient-Express"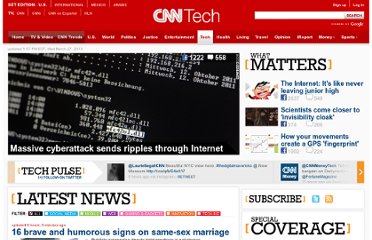 Heather Kelly Potential uses for an Apple 'iWatch' In the last week, the Apple iWatch has made the jump from unlikely rumor to a real product that's probably in development, thanks to well-placed leaks. Here's what it might do, and a look at some rivals already on the market. FULL STORY Jarrett Bellini A Mississippi man's viral obituary You probably never met Harry Stamps.