Stumbled Playlists
Audio Player. Musicovery. Songs to lie on your bed and stare at the ceiling to | lytebryte25 | 34,000+ likes | 541,000+ listens. StumbleUpon. Taylor Thrash on PureVolume. RT @MeaganRuth93: "@TaylorThrash: ♫ Who's Coming?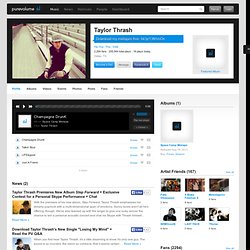 : Dallas, TX - Jan 4 at Taylor Thrash Mixtape Release/ Birthday Show ... RT @sarahmwxox: all i want for christmas is for @TaylorThrash to come to the bay area. For when you're stressed and freaking out and ready to give up | popeye072. The Beatles Player - StumbleUpon. The Ultimate Road Trip Playlist - 50 Best Road Trip Songs&|&The Jetpacker - StumbleUpon. No road trip is complete without a playlist of songs that capture the spirit of traveling on the open road.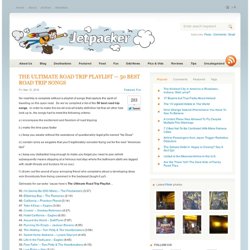 So we've compiled a list of the 50 best road trip songs . In order to make this be-all end-all totally definitive list that all other lists look up to, the songs had to meet the following criteria: a.) encompass the excitement and freedom of road tripping b.) make the time pass faster c.) keep you awake without the assistance of questionably legal pills named "No Doze" Passion Pit - Sleepyhead (Abstrack Dubstep Remix) by Abstrack Dubstep on SoundCloud - Create, record and share your sounds for free - StumbleUpon.
---