Resources/Research Tools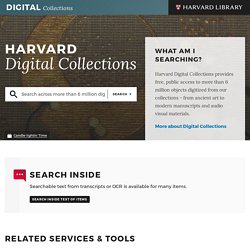 Images in this collection document Roosevelt's career, family, homes, and memorials, including childhood, Harvard years, ranching in Dakota, the Spanish-American war, hunting trips and speech-making tours during the presidency (including a visit to the Panama Canal), his African safari and subsequent European tour of 1909-1910, the Progressive campaign of 1912, the Brazilian expedition of 1913-1914 and war-time speeches. There are formal portraits, newsreel stills, family and souvenir albums, cartes de visite, cabinet cards, panoramic views and lantern slides. Cataloging and imaging funded by the Ratus Lee Kelly Fund for Houghton Library.
Library Home - Childrens Hospital Boston - Liberty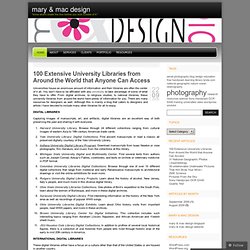 Universities house an enormous amount of information and their libraries are often the center of it all. You don't have to be affiliated with any university to take advantage of some of what they have to offer. From digital archives, to religious studies, to national libraries, these university libraries from around the world have plenty of information for you. There are many resources for designers as well. Although this is mainly a blog that caters to designers and artists I have decided to include many other libraries for all to enjoy. Capturing images of manuscripts, art, and artifacts, digital libraries are an excellent way of both preserving the past and sharing it with everyone.