Cooking
Kentucky Colonel Barbecue Pork Chops Recipe : Paula Deen
Chili Rubbed BBQ Pork Chops Recipe : Sandra Lee
Ingredients 4 loin pork chops Garlic salt (recommended: Lawry's) Black pepper 2 tablespoons chili seasoning (recommended: McCormick's) 1/2 cup BBQ sauce, plus more if desired (recommended: KC Masterpiece) Directions Warm Mango Salsa, recipe follows Preheat broiler.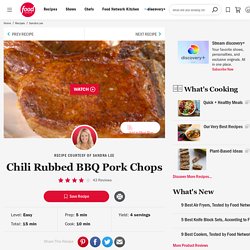 Sweet Tangy Pork Chops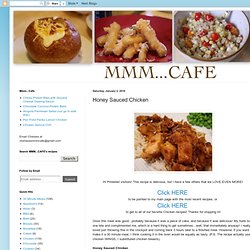 Hi Pinterest visitors! This recipe is delicious, but I have a few others that we LOVE EVEN MORE! to be pointed to my main page with the most recent recipes, or
Honey Sauced Chicken
liz texted me this morning for a good crockpot recipe so i decided to share the wealth on here. i recently read this, this, and this and it pretty much changed the way i think about a crockpot now. i love all of her ideas... you better check out the second link if any. then i found A Year of Slow Cooking blog and it looks pretty good too. i have two crockpots so i have no more excuses! crockpot barbecue chickenadapted from here
crockpot barbecue chicken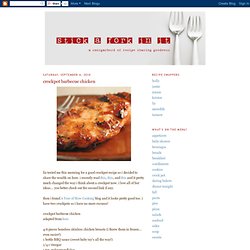 Pork Tenderloin With Merlot Mushrooms Recipe - Food.com - 59223
Why Brine? Brining makes it moist. Why are brined turkeys so juicy? Salt causes the meat tissues to absorb water and flavorings.
Brining Turkey Article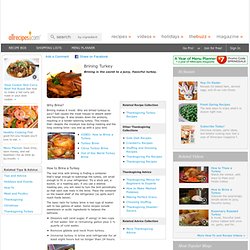 Southern Candied Sweet Potatoes Recipe
How to Brine a Turkey | Easy Turkey Brine Recipe
Who wouldn't want to eat a tender, moist, and flavorful turkey for their Thanksgiving feast? Brining is a salt marinade which causes the meat tissues to absorb water and flavorings by breaking down the proteins. This is why brining is a popular method of preparing a Thanksgiving turkey because any moisture loss while roasting still produces a juicy and flavorful turkey. It's important to note that you do not want to brine a kosher or self-basting bird.