Cooking
Kentucky Colonel Barbecue Pork Chops Recipe : Paula Deen. Chili Rubbed BBQ Pork Chops Recipe : Sandra Lee. Sweet Tangy Pork Chops. Honey Sauced Chicken. Hi Pinterest visitors!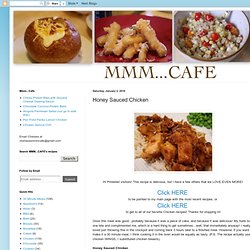 This recipe is delicious, but I have a few others that we LOVE EVEN MORE! To be pointed to my main page with the most recent recipes, or. Crockpot barbecue chicken. Liz texted me this morning for a good crockpot recipe so i decided to share the wealth on here. i recently read this, this, and this and it pretty much changed the way i think about a crockpot now. i love all of her ideas... you better check out the second link if any. then i found A Year of Slow Cooking blog and it looks pretty good too. i have two crockpots so i have no more excuses!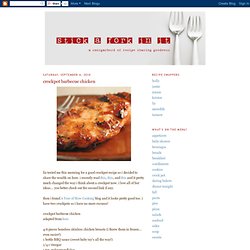 Crockpot barbecue chickenadapted from here. Pork Tenderloin With Merlot Mushrooms Recipe - Food.com - 59223. Brining Turkey Article. Southern Candied Sweet Potatoes Recipe. How to Brine a Turkey | Easy Turkey Brine Recipe. Who wouldn't want to eat a tender, moist, and flavorful turkey for their Thanksgiving feast?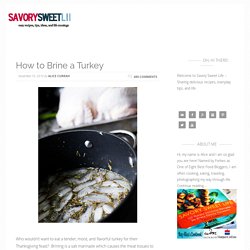 Brining is a salt marinade which causes the meat tissues to absorb water and flavorings by breaking down the proteins. This is why brining is a popular method of preparing a Thanksgiving turkey because any moisture loss while roasting still produces a juicy and flavorful turkey. It's important to note that you do not want to brine a kosher or self-basting bird.
---