Divers
Terres et Couleurs agit pour la promotion des terres colorantes: ocre, terre de Sienne, terre d'ombre, terre verte. Fractal. Figure 1a.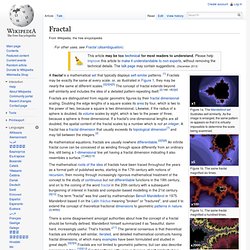 The Mandelbrot set illustrates self-similarity. As the image is enlarged, the same pattern re-appears so that it is virtually impossible to determine the scale being examined. Xénisme. Un article de Wikipédia, l'encyclopédie libre.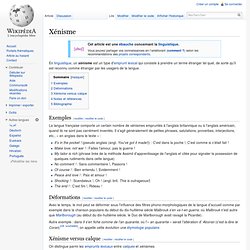 En linguistique, un xénisme est un type d'emprunt lexical qui consiste à prendre un terme étranger tel quel, de sorte qu'il est reconnu comme étranger par les usagers de la langue. Exemples[modifier | modifier le code] La langue française comporte un certain nombre de xénismes empruntés à l'anglais britannique ou à l'anglais américain, quand ils ne sont pas carrément inventés. Il s'agit généralement de petites phrases, salutations, proverbes, interjections, etc., « en anglais dans le texte » : The Online Japanese Textbook For Self Teachers. Europeana. Worldometers. Encyclopédie de L'Agora | HowStuffWorks - Learn How Everything Works!
---