Geography
Geography quiz. World Geography Quizzes - Triviaplaza the Trivia Quiz site. World Maps - geography online games. Test Your Geography Knowledge. What's new New quizzes and updates in February: African rivers and lakes quiz (17 questions) The Caribbean islands quiz has been redone to show more islands.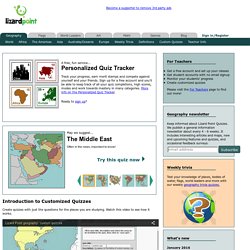 The Tennessee river has been redrawn in the USA rivers quiz.The maps and highlight areas in the Caribbean independent countries and Caribbean independent countries capitals quizzes has been adjusted to exclude the Turks and Caicos islands from the Bahamas selection. SocStu. Quiz Hub: K-12 Educational Quiz Games (iPad-Compatible) Geography for Middle School Students. Geography Menu: Countries and Regions | Cities | Maps | Flags and National Anthems Countries and Regions Countries - Information from Fact Monster.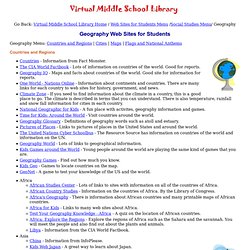 Ilike2learn Menu. Geography For Kids. Nationalgeography.com: The Leading National Geographic Site on the Net.
---