Food
Complete Bento Lists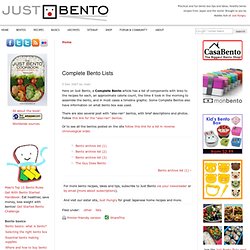 Here on Just Bento, a numbered Complete Bento has a list of components with links to the recipes for each, an approximate calorie count, and in most cases a how-to timeline graphic. Recent Complete Bentos even tell you what bento box was used too. There are also several "also-ran" bentos, with brief descriptions and photos. Follow this link for the "also-ran" bentos , and the links below for listings of Complete Bentos.
Make A Bento Box Lunch!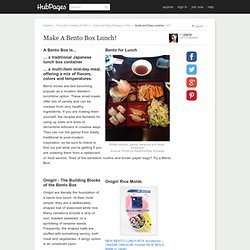 Goshiki ("five colors) is an idea of balance found in Japanese Buddhist thought. It is interpreted as a way of balancing nutrition and aesthetics by having each meal incorporate five colors via the foods chosen: white, red/orange, yellow, green and black/brown/purple. Goho adds further balance by having each meal incorporate five ways of cooking, choosing from boiling,frying, grilling, pickling, simmering or steaming.
Wil jij je gezin gevarieerd, lekker en gezond te eten geven? Weet jij soms ook niet meer wat je nu weer klaar moet maken voor het avondeten? Wil jij ook binnen een half uurtje een smakelijk gerecht op tafel hebben staan? Houd je niet van dure en ingewikkelde ingrediënten? Of kun je wel wat kooktips gebruiken? Kijk dan naar De Makkelijke Maaltijd!
24kitchen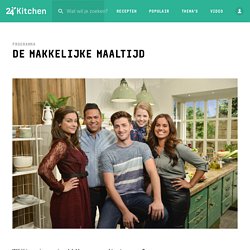 Halloween is a big deal at our house. My husband has always had a fine appreciation for all things creepy and I have to admit that I didn't love Halloween until I married him. I've always loved everything about the fall season (like the menu and the wardrobe), but just not the Halloween holiday itself.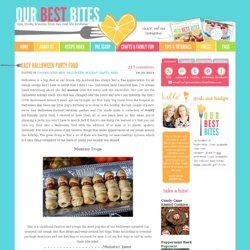 Couverts, zoek, vind en boek direct je restaurant!
Thuisbezorgd.nl | Pizza bestellen - Eten bestellen - Pizza, Chinees, Spareribs, Shoarma, Sushi bestellen en bezorgen
Restaurant reviews, kookboeken webshop & culinair weblog | SpecialBite
TOKYO CAFE
www.depizzabakkers.nl
Locations | CoffeeCompany
Hier een overzichtje van alle CoffeeCompany locaties. Klik op een stad hieronder om een jump te maken! Amstelstraat Adres Amstelstraat 5 1017 DA Amsterdam 020-4204955
English Tea Room & Shop - since 1988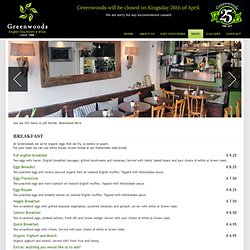 See our full menu in pdf format. Download here At Greenwoods we serve organic eggs that we fry, scramble or poach. For your toast we can use white bread, brown bread or our homemade soda bread. Full english breakfast € 9.25 Two eggs with bacon, English breakfast sausages, grilled mushrooms and tomatoes.
Hotel de Goudfazant > home
Kapitein Zeppos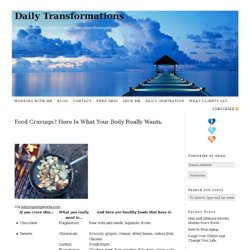 Chocolate Magnesium Raw nuts and seeds, legumes, fruits Sweets Chromium
A very fascinating blog entry about what foods we crave and which we actually need. So think twice before you grab that chocolate bar and stuff your face with it... you might need something completly different. by tammster Oct 17