Food
Complete Bento Lists. Make A Bento Box Lunch! Goshiki ("five colors) is an idea of balance found in Japanese Buddhist thought.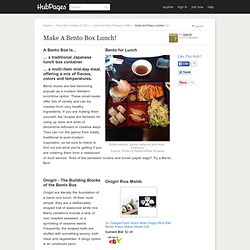 It is interpreted as a way of balancing nutrition and aesthetics by having each meal incorporate five colors via the foods chosen: white, red/orange, yellow, green and black/brown/purple. Goho adds further balance by having each meal incorporate five ways of cooking, choosing from boiling,frying, grilling, pickling, simmering or steaming. Food is Good. Most gawked all-time - page 20. 24kitchen. Couverts, zoek, vind en boek direct je restaurant! Smulweb.nl - Recepten, restaurants, recensies en kooktips.
Thuisbezorgd.nl | Pizza bestellen - Eten bestellen - Pizza, Chinees, Spareribs, Shoarma, Sushi bestellen en bezorgen. Restaurant reviews, kookboeken webshop & culinair weblog | SpecialBite. TOKYO CAFE. Www.depizzabakkers.nl. English Tea Room & Shop - since 1988. See our full menu in pdf format.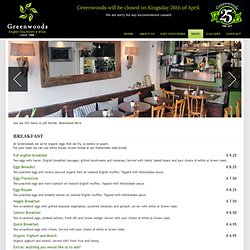 Download here At Greenwoods we serve organic eggs that we fry, scramble or poach. For your toast we can use white bread, brown bread or our homemade soda bread. Full english breakfast€ 9.25 Two eggs with bacon, English breakfast sausages, grilled mushrooms and tomatoes. Hotel de Goudfazant > home. Kapitein Zeppos. Food Cravings? Here Is What Your Body Really Wants~
Chocolate Magnesium Raw nuts and seeds, legumes, fruits Sweets Chromium.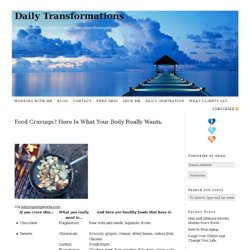 ---