Éco - invest
Principle Analysis: An Elliott Wave Blog
Les pépites de J.M.
Les mécanos de la Générale, qui sont l'un des pires cancres de la classe systémique mondiale (SIFIs), ont publié leur bilan à fin du 1° trimestre 2012…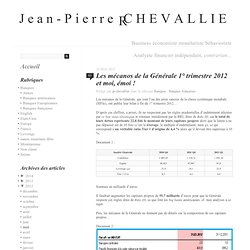 Jean-Pierre CHEVALLIER » Les mécanos de la Générale 1° trimestre 2012 et moi, émoi !
Crédit Agricole S.A. 3° trimestre 2012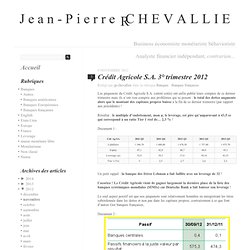 Les péquenots du Crédit Agricole S.A.
[Bourse] Synthèse des indicateurs de sentiments
Free Stock Market Timing Charts, Updates, and Stock Trend Analyses.
Le Blog des Daubasses selon Benjamin Graham
Carl Futia
The Art of Contrarian Trading
Denissto
SWING OPPORTUNISTE
FORECASTWAVE.COM
QUIPERDGAGNE
le CAC vu de Nouillorque - Comment surmonter la crise mondiale de l'endettement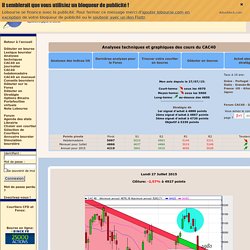 En congés du 23 au 30 Mars, il n'y aura pas d'analyse durant cette période, sauf très grosse actualité.
Analyse technique du CAC 40
Weinstein indemodable
Devenir trader à domicile, apprendre à vivre du trading en ligne
Hardinvestor /Stratégies d'investissement or et argent métal