Takkik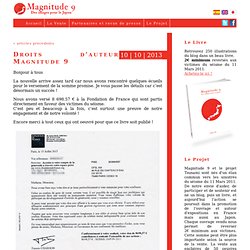 Chers auteurs, et chers participants, à tous les enthousiastes qui nous ont accompagné dans le projet Tsunami puis Magnitude 9.
3D Animation Studio
C4DTEAM ::: GRENDIZER ARCH ENEMY :::
Court Métrage : Le retour de Goldorak
Kinect + Garry's Mod
◊ JSM-art.com ◊
cake or death | m • o • y • a
Hi.
BAIDIR
MeshMixer
cake or death | cake please
Gears Above
Tomartichaut
Zelda 25th Anniversary Amazing Artwork - Making of
Hopefully I'll be able to render something similar in a while. At the same time, I eagerly devoured any paper I could find on rendering techniques from the past decade, some intended for real-time rendering, some old enough to be real-time today.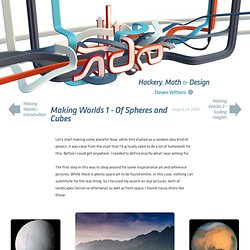 Making Worlds: 1 - Of Spheres and Cubes | Steven Wittens - Acko.net
Problem: when you get very close to a terrain heightfield, it looks unrealistically flat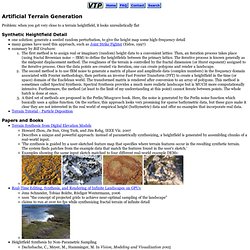 Artificial Terrain Generation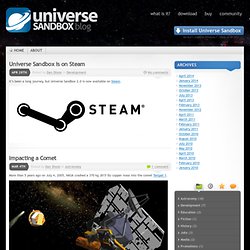 Universe Sandbox | blog
Impacting a Comet More than 5 years ago on July 4, 2005, NASA crashed a 370 kg (815 lb) copper mass into the comet Tempel 1 .
❖ LOWEND 3D ❖ — blog & forum devoted to innovative use of 3d software
emily carroll
emily carroll
Parigot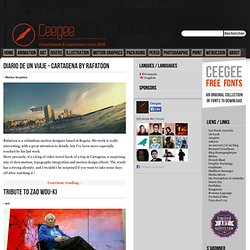 blog de tendances graphisme et inspiration : webdesign, graphisme, illustration, photographie, motion graphics, art, packaging, animation...
It's been a long time I didn't wrote any interview on Ceegee.fr, but when I thought about introducing the work of Robert Proch , I wanted to ask him some questions.
Love tutorial
Sculpt a biomech head and torso in ZBrush (1 of 14)
Salesman Buck !
Salesman Pete
Chaîne de UCBerkeley
BADASS LEGO GUNS
The Vimeo HD Channel on Vimeo
Fallout: Nuka Break - Fan Film
Design I/O - Terrarium
Bismuth
URANIUM | Véronique Meignaud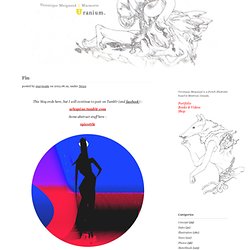 V.Meignaud - Illustration 2008-
Games By Design
Yoji Shinkawa Live Art Show
Minecraft + Kinect : Building Worlds!
Sculptures 3D / Timelapse