Technologie
What Nintendo shareholders dream at night Since even before the original Nintendo Entertainment System landed in living rooms, one of the Big N's core business practices has been profiting from their hardware. It would stand to reason, then, that the concept of developing Mario or Zelda games for the iPhone would be ludicrous.
Nintendo shareholders want Mario on their iOS and Android devices
Si vous vouliez jouer à Mimo Mime avec votre ordinateur, c'était rapé : ce dernier était jusque là incapable de comprendre vos gestes. Mais la Kinect mène à tout. Dans un article récent du New Scientist, on apprend en effet que Christian Holz, de l'Institut Hasso Plattner à Postdam, en Allemagne vient de co-développer un système original avec Andy Wilson de Microsoft Research à Redmond, appelé Data Miming.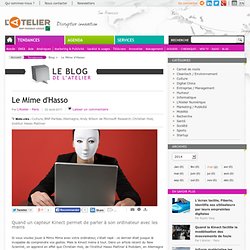 Le Mime d'Hasso
La technologie de communication de données sans contact fait office de mini-révolution dans le monde des terminaux mobiles. Elle pourrait notamment faciliter les achats via téléphone portable. Qu'est ce que la technologie NFC ?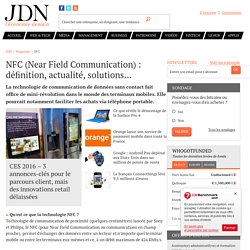 Key Enabling Technologies to spur Europe's technological leadership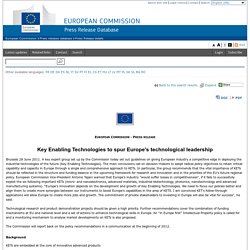 European Commission - Press release Key Enabling Technologies to spur Europe's technological leadership Brussels 28 June 2011. A key expert group set up by the Commission today set out guidelines on giving European industry a competitive edge in deploying the industrial technologies of the future (Key Enabling Technologies). The main conclusions call on decision-makers to adopt radical policy objectives to retain critical capability and capacity in Europe through a single and comprehensive approach to KETs. In particular, the group recommends that the vital importance of KETs should be reflected in the structure and funding balance in the upcoming framework for research and innovation and in the priorities of the EU's future regional policy.
Illustration of a mesh network. A mesh network can be designed using a flooding technique or a routing technique. When using a routing technique, the message is propagated along a path, by hopping from node to node until the destination is reached. To ensure all its paths' availability, a routing network must allow for continuous connections and reconfiguration around broken or blocked paths, using self-healing algorithms.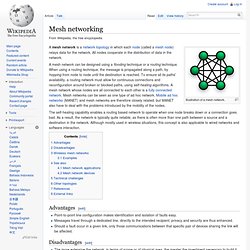 Mesh networking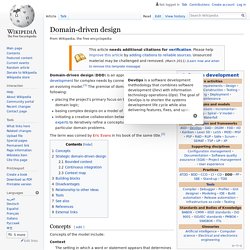 Domain-driven design
Domain-driven design (DDD) is an approach to software development for complex needs by connecting the implementation to an evolving model.[1] The premise of domain-driven design is the following: Core definitions[edit] Prerequisites for the successful application of DDD[edit] The domain is not trivialThe project team has experience and interest in Object Oriented Programming/DesignThe project has access to domain expertsThere is an iterative process in place Strategic domain-driven design[edit] Patterns in strategic domain-driven design and the relationships between them
Augmented Learning Environment Using Mixed Reality Technology
XLabz Technologies Private Limited - Product Development, Flex Platform Consultancy, Mobile Application Development, Flex Web & RIA Applications, Mobile Learning, mLearning. Flex Consultancy, India - Flash, Flex, Flash Lite, AIR, XLabs, iPhone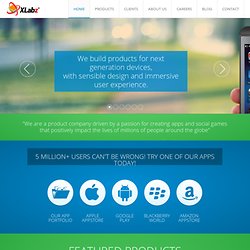 Platform-iOS Platform-Android Platform-Blackberry ProInsights is a powerful application that "reads between the lines" of your LinkedIn profile, churns out meaningful insights and presents them through stunning visuals. It radically transforms your plain LinkedIn data into beautiful infographics, which helps you absorb the essence of your data in just one quick glance. ProInsights thus helps unlock intriguing insights about yourself and your network.
Radio Numérique Terrestre