Humanistyka cyfrowa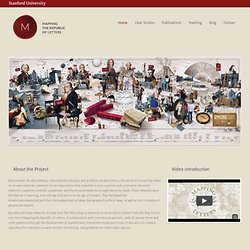 Mapping the Republic of Letters
About the Project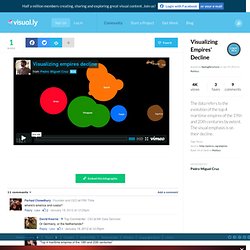 Thank you for subscribing. We sent an email, please click the link to complete Tell your story visually before December 31st and get a free iPad Air!
izing Empires' Decline
Britain's Royal Navy in the First World War - animated | News
Software Studies
Gallery @ Calit2 - Mapping Time
Cultural Analytics - Mark Rothko Paintings - on the 287-Megapixel HIPerSpace Wall at Calit2
Draft text by Lev Manovich (August 4-6, 2011). All projects and visualizations are created by members of Software Studies Initiative (credits appear under the images on Flickr) Batch image processing softwate: Sunsern Cheamanunkul and Jeremy Douglass. ImagePlot visualization software: Lev Manovich, Jeremy Douglass, Nadia Xiangfei Zeng. ImagePlot documentation: Tara Zepel.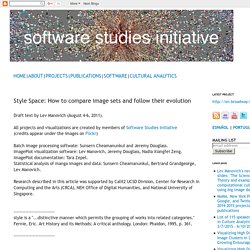 Style Space: How to compare image sets and follow their evolution
Journalism in the Age of Data, Ch. 1: Introduction
Visualize This
The Value of Data Visualization
A Brief History of Digital Data
Broadcast Yourself