Useful online resources
Greening Events Project #jiscge2. Online Mind Mapping and Brainstorming app - SpiderScribe. How to easily delete your online accounts. About seminar. Monitor 2011 - The digital state of the Norwegian school Lillian Gran Department of Education and Social WorkLillehammer University CollegeEmail: lillian.gran@hil.noThis email address is being protected from spambots.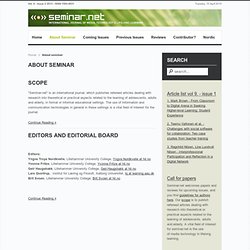 You need JavaScript enabled to view it. Review of the national digital survey. LimeSurvey - the free & open source survey software tool ! Format Factory - Free media file format converter. Xerte - Moodle Saviour. Beautiful web-based timeline software. FeedWind: the Free Online Feed Widget. Best Free Online Applications and Services. Online applications (also known as web applications or webware) are getting more popular, particularly when broadband Internet access has become more common and readily available to more users.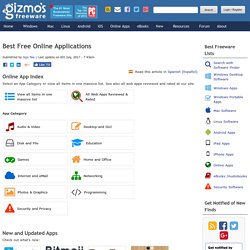 With online applications and services, you do not need to download and install them into your computer for using them—you just need to open up a browser and access them online. Not only that you can save harddisk space as they do not need to be installed, but also you can work with files that are saved online from any computer anywhere, without the need to carry a storage device even a USB stick around with you. Besides, you don't have to worry about different operating systems as these applications and services are cross-platform, running in your browser as a client. Neither do you need to keep updating your software versions, as you will get any new software updates and bug fixes automatically whenever you access them.
---