Writers for Screen, Comic, Tv & Film
Writers Guild of America, West. Screenwriters' Summit. Official Website of Annie Wood - Comedy Writer and TV/Film Actress. Story Tellers. The Club Manager by Dave Morrison. Share His office is above the stage behind a thick scarred wooden door a desk piled high with bills, receipts a small safe bolted to the floor.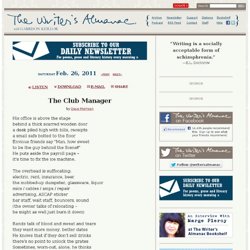 Things People Said: Courtroom Quotations. The following quotations are taken from official court records across the nation, showing how funny and embarrassing it is that recorders operate at all times in courts of law, so that even the slightest inadvertence is preserved for posterity.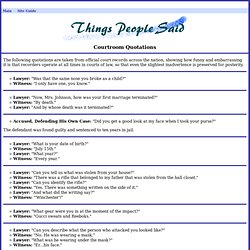 Lawyer: "Was that the same nose you broke as a child? "Witness: "I only have one, you know. " Lawyer: "Now, Mrs. Hugo Schwyzer | Author, Speaker, Professor, Shattering Gender Myths. Alan Moore Fan Site. René Goscinny. Jean-Michel CHARLIER, scenariste BD - ALAIN ET CHRISTINE. Top 20 Comic Writers of All Time. 31 Comments | Add Rate & Share: Related Links: Info: Series: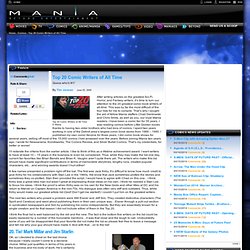 Home.
---