Video
Gail Borden Public Library: Storypalooza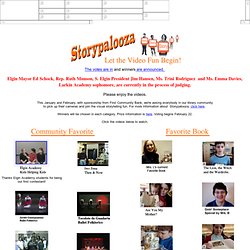 The votes are in and winners are announced. Elgin Mayor Ed Schock, Rep. Ruth Munson, S. Elgin President Jim Hansen, Ms.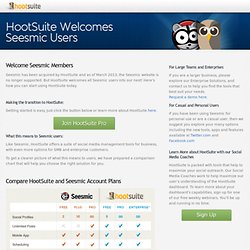 Seesmic has been acquired by HootSuite and as of March 2013, the Seesmic website is no longer supported. But HootSuite welcomes all Seesmic users into our nest! Here's how you can start using HootSuite today.
to Make Select Courses Available on the Internet
KanTalk
I know it's unpopular with the nationalists, but I have actually long suggested the significance of not losing English as the nation's primary language. Yes, losing. When my partner went to school in the '50s and '60s, English was the language of tuition and the language in your home together with Tagalog. I have actually never accepted the argument that you learn best in Tagalog, or Cebuano, or Ilocano, or Pampango because it's the native language in your home, since if you're instructed in English, the language in your home for the next generation is English. Equally, to assert it is necessary to develop a sense of nationhood is contested by the many nations where the native language has actually been changed by English, yet pride in nationhood is strong.