Sélection
Drupal. SPIP. SPIP est un système de publication pour l'Internet qui s'attache particulièrement au fonctionnement collectif, au multilinguisme et à la facilité d'emploi.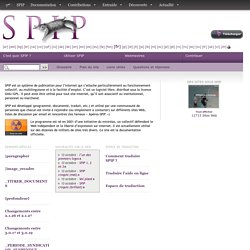 C'est un logiciel libre, distribué sous la licence GNU/GPL. Il peut ainsi être utilisé pour tout site Internet, qu'il soit associatif ou institutionnel, personnel ou marchand. SPIP est développé (programmé, documenté, traduit, etc.) et utilisé par une communauté de personnes que chacun est invité à rejoindre (ou simplement à contacter) sur différents sites Web, listes de discussion par email et rencontres (les fameux « Apéros-SPIP »). Main Page - Referata. Zoho Wiki. Categorize your content into independent, fully customizable workspaces for effective knowledge seggregation.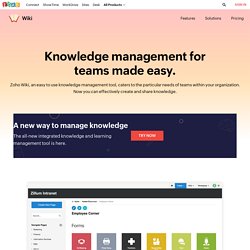 Each workspace acts as an independent portal. Teachers can create separate workspace for each class. PBworks: Online Collaboration. Blogger: Créez votre blog gratuitement. WordPress.com. Collaborative writing software online with Writeboard. Write, share, revise, compare. Hello, We launched Writeboard back in October of 2005 as a stand-alone service.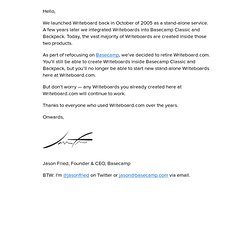 A few years later we integrated Writeboards into Basecamp Classic and Backpack. Dropbox. Doodle. Google docs. Zoho. Slideshare. Flickr. Citeulike. BibSonomy :: home. Zotero | Home. Twitter. xFruits - Compose your information system. Netvibes. Google Reader. Page2RSS - Create an RSS feed for any web page. Chrome - Get a fast new browser. For PC, Mac, and Linux.
Navigateur Web Firefox | Plus rapide, plus sécurisé et plus personnalisable | Mozilla Europe.
---
mrg Nov 16 2010

Une sélection "à plat" des outils les plus utiles à connaitre.
---