TheProducts
Microsoft Tag. Pulse News. Office. Xbox. Outlook. Silverlight. Internet Explorer. SkyDrive. Messenger. Lync. PixelSense. Visual Studio. Visio. Mediaroom. More shows.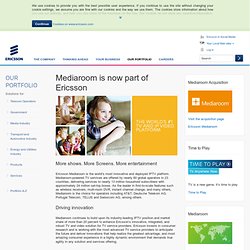 More Screens. More entertainment. Microsoft Security Essentials. MSN. Azure. Zune. The purpose of this Q&A is for Zune users to learn where to find information and support for their Zune products and services, and to learn how to take advantage of Xbox Music and Xbox Video.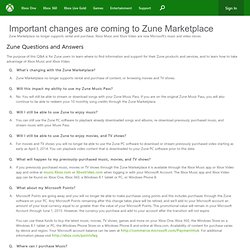 What's changing with the Zune Marketplace? Zune Marketplace no longer supports rental and purchase of content, or browsing movies and TV shows. Will this impact my ability to use my Zune Music Pass? No.
---