Voyage Londres
National Gallery. Museum of Childhood. Tate Modern. Greenwich. Greenwich Theater. Covent Garden London Official Guide. Natural History Museum. Winter Wonderland 2011. Carnaby Street. Carnaby Street is a pedestrianised shopping street in the City of Westminster, London, located in the Soho district, near Oxford Street and Regent Street.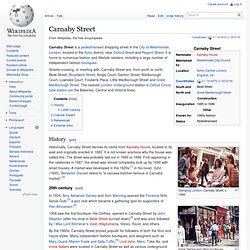 It is home to numerous fashion and lifestyle retailers, including a large number of independent fashion boutiques. Streets crossing, or meeting with, Carnaby Street are, from south to north, Beak Street, Broadwick Street, Kingly Court, Ganton Street, Marlborough Court, Lowndes Court, Fouberts Place, Little Marlborough Street and Great Marlborough Street. The nearest London Underground station is Oxford Circus tube station (on the Bakerloo, Central and Victoria lines). History[edit] Irvine Sellars and other boutiques, Carnaby Street, 1968. British Museum. National Maritime Museum. Piccadilly Circus. The Circus lies at the intersection of five main roads: Regent Street, Shaftesbury Avenue, Piccadilly Street, Covent Street and Haymarket.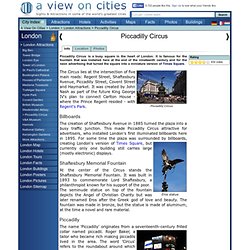 It was created by John Nash as part of the future King George IV's plan to connect Carlton House - where the Prince Regent resided - with Regent's Park. The creation of Shaftesbury Avenue in 1885 turned the plaza into a busy traffic junction. London Eye.
---