Venture Capital/Startups
The State of Venture Capital and the Internet
These Are The Lies You'll Tell While Trying To Make Your Startup Successful
Editor's note: Guest contributor Eric Ries is a consultant and the author of The Lean Startup , which he will be launching at Disrupt SF on Tuesday.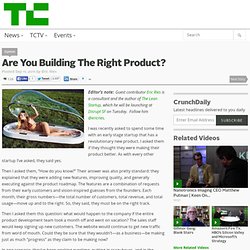 Are You a Media Company or a Technology Company? - Ben Elowitz - Voices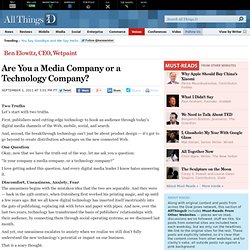 Two Truths Let's start with two truths.
Why start-ups fail
How to Fund a Startup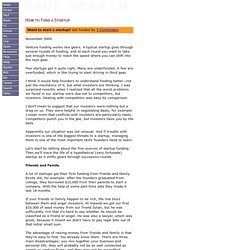 November 2005
Why Governments Don't Get Startups–Or, Why There's Only One Silicon Valley
Steve Blank 9/1/11 Not understanding and agreeing what "entrepreneur" and "startup" mean can sink an entire country's entrepreneurial ecosystem. I'm getting ready to go overseas to teach , and I've spent the last week reviewing several countries' ambitious attempts to kick-start entrepreneurship.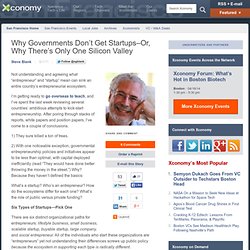 What Kills Startups? Blackbox Releases Report/App To Help Founders Avoid The Deadpool
It's not easy being green — or an entrepreneur.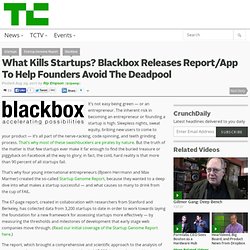 When being an "expert" is harmful
In a recent Capital Factory all-hands discussion, one of the founders started a question with a well-worn preamble: "I talked to a bunch of the mentors and they all told me the same thing about pricing, but I'm telling you, they're wrong.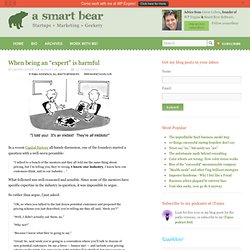 Avoid Monoculture. Travel. Read Widely. Let Experience be Your Compass.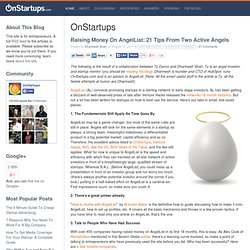 Raising Money On AngelList: 21 Tips From Two Active Angels
Stock Market Drops. VCs Hold Partner Meetings. What Happens Next?
This is a guest post by Mark Suster , a 2x entrepreneur turned VC with GRP Partners where he focuses on early-stage technology companies. Read more about Suster on his startup blog and on Twitter at @msuster.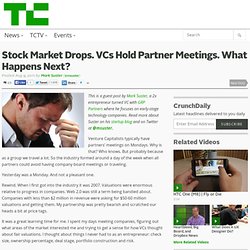 Interactive Map: The United States of Venture Capital - Venture Capital Dispatch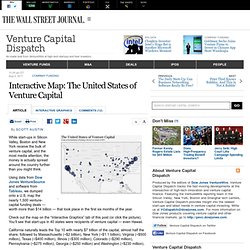 By Scott Austin While start-ups in Silicon Valley, Boston and New York receive the bulk of venture capital, and the most media attention, the money is actually spread around the country further than you might think.
This guest post is by David Cowan .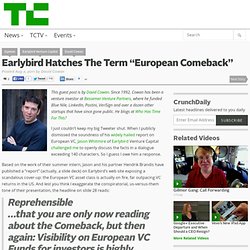 Earlybird Hatches The Term "European Comeback"
The 30 Most Respected VCs, By The Numbers [INFOGRAPHIC]
Venture Deals: Be Smarter Than Your Lawyer and Venture Capitalist (9780470929827): Brad Feld, Jason Mendelson, Dick Costolo
One Book Every Entrepreneur and VC Should Own