Partager sa veille
Reader - Liste de partage de bibliothecaire. All Netvibes public pages. Z Sign in Netvibes apps gallery Interface language: English Select region All public dashboards by categories.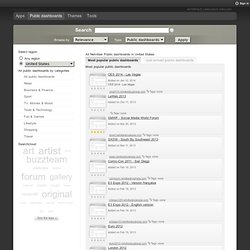 Netvibes. URFIST de Rennes. Mon BiblioCNRS. Widgets. WordPress Widgets WordPress Widgets add content and features to your Sidebars.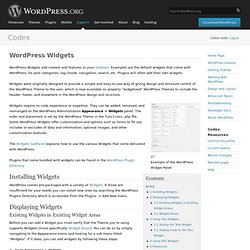 Examples are the default widgets that come with WordPress; for post categories, tag clouds, navigation, search, etc. Plugins will often add their own widgets. Widgets were originally designed to provide a simple and easy-to-use way of giving design and structure control of the WordPress Theme to the user, which is now available on properly "widgetized" WordPress Themes to include the header, footer, and elsewhere in the WordPress design and structure.
---