Architecture impression 3d
Caterpillar Inc. Funds Viterbi 'Print-a-House' Contour Crafting Technology
Caterpillar, the world's largest manufacturer of construction equipment, is starting to support research on the "Contour Crafting" automated construction system that its creator believes will one day be able to build full-scale houses in hours.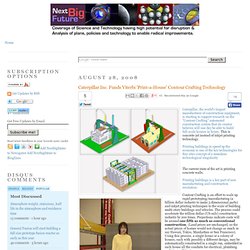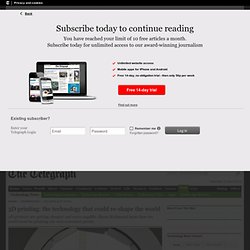 "When you can print something like the parts for a gearbox, that's one thing," says Peter Cochrane, an entrepreneur and futurologist, "but when can print a complete gearbox that works, that's another thing entirely."
3D printing: the technology that could re-shape the world
Annenberg Foundation | News | Annenberg Foundation Puts Robotic Disaster Rebuilding Technology on Fast Track
Viterbi School of Engineering - Caterpillar Inc. Funds Viterbi 'Print-a-House' Construction Technology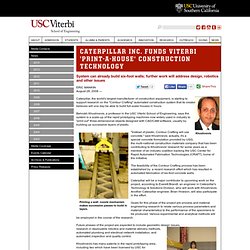 Eric Mankin August 28, 2008 —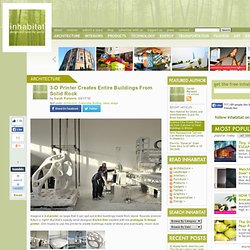 Imagine a 3-d printer so large that it can spit out entire buildings made from stone.
3-D Printer Creates Entire Buildings From Solid Rock
Backed by a German materials company, a USC engineer intends to build a 2,000-square-foot house in 24 hours.
Home, Sweet Home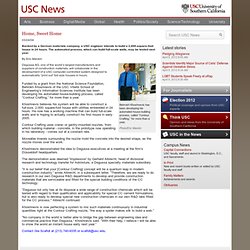 Blueprint Magazine - Architecture & Design