Outils coutants moins de 500$
Awareness, Inc. | Social Marketing Software
Social Media Dashboard for Teams using Twitter, Facebook, Linkedin
The social relationship platform that grows with your business. Create content, post it later Social sharing can be efficient and painless.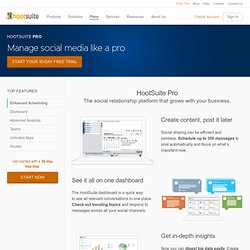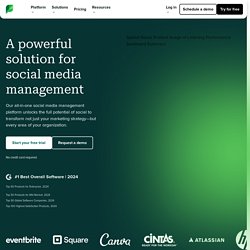 World-Class Engagement Tools Reach your audience across networks and promptly reply to your customers. Sprout makes it easy for teams to keep tabs on conversations and effectively engage at all times. More on Engagement »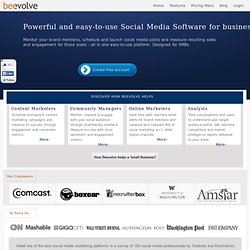 Content Marketers Schedule and launch content marketing campaigns and measure its success through engagement and conversion metrics.More Community Managers Monitor, respond & engage with your social audience through user-friendly interface.