Wordpress
Adding an advanced calendar to WordPress
As WordPress morphs more and more into a CMS rather that just a blogging platform, there are a lot of instances where you might want to add calendar functionality to your WordPress-powered site, beyond the standard posts calendar widget.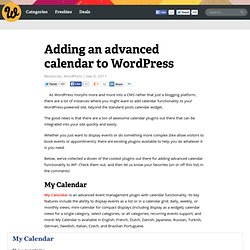 Timeline WP | The First Timeline WordPress Theme
10+ WordPress comment management plugins
We've covered advanced commenting systems for WordPress before, but what about those bloggers who want to use the stock WordPress commenting system? Not everyone wants to manage a third-party comment system.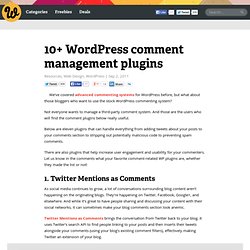 I've just tested on WordPress 3.5.1 and it works as before.
Processing JS WordPress Plugin | Keyvan Minoukadeh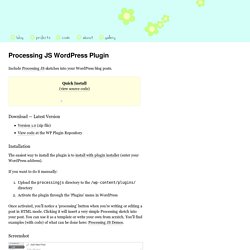 Easy Gallery Manager
Vulnerabilità in timthumb.php: WordPress a rischio
martedì 2 agosto 2011 - 10:07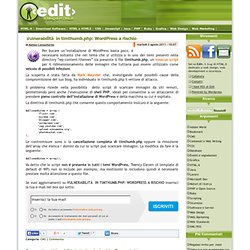 Plugins - jQuery Website Tour for WordPress
Have you ever wished there was an easy way to guide your visitors through different features of your website?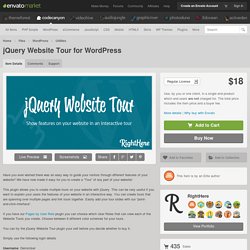 Plugins - Pages by User Role for WordPress - CodeCanyon | WeeUrl Shortener
Pages by User Role – Try before you buy
Try before you buy | Plugins.RightHere.com
An OSX inspired dock navigation menu, consists of only CSS .
CSS - Docklr CSS - Pure CSS3 OSX-like Dock Menu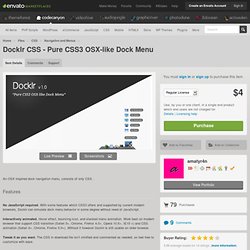 Need to accept CVs for your recruitment business online? Want to host user images?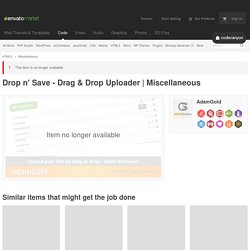 HTML5 - Drop n' Save - Drag & Drop Uploader
Visual Composer for WordPress Preview - CodeCanyon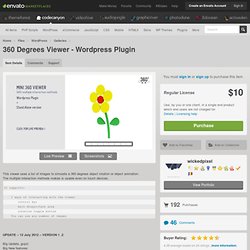 Plugins - 360 Degrees Viewer - Wordpress Plugin
This viewer uses a list of images to simulate a 360 degrees object rotation or object animation. The multiple interaction methods makes is usable even on touch devices.
360 Degrees Viewer - Wordpress Plugin Preview
Plugins - DZS jQuery Flipbook - WordPress plugin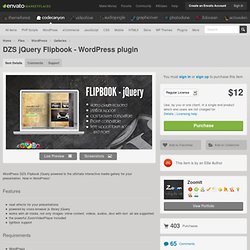 WordPress DZS Flipbook jQuery powered is the ultimate interactive media gallery for your presentation. Now in WordPress!
DZS jQuery Flipbook - WordPress plugin Preview
IMPORTANT NOTICEThis plug is no longer actively being developed. I do not recommend you install and use it. If you are currently using this plugin, please consider disabling it. Running unmaintained plugins in WordPress can cause security- and other issues.
About Big tag here can be used as subheading. Don't forget to visit IconDock, Web Designer Wall, and Best Web Gallery.
About
[brothercake]
How About A Blog Post With Longer Title
WordPress Demo
24 WordPress Image-Based Plugins | DesignBeep
Image is a must for our blogs especially this kind of blogs and we know that we can attract more visitors by using images in different ways.You can see different attractions in blogs using images like photo albums in sidebars or photo galleries in the main page even you can show your images of your blog in different ways like in lightboxes and as slide shows.I've collected 24 wordpress image based plugins which some known much but some are not well known. You may be interested in the following articles as well. 1.Free Stock Images Plugin