Twitter Hashtags Exposed
We got so many additions and updates to our 2011 list we thought it was time to bring you the most up-to-date list for 2012.
Hashtags are a great way of searching for tweets in a specific category from the whole of the Twitterverse – search for #ukedchat and you will come up with a huge stream of tweets which have been tagged as interesting to anyone wanting to read about UK education.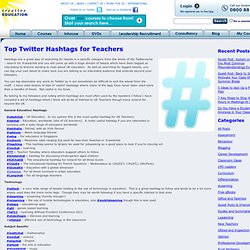 Whether you're a new or seasoned Twitter user, you likely come across confusing hashtags that probably look like a bunch of nonsense.
#edquery#edreform#edreformtribe#EdRes#edrigor#edrounds#e-safety#edschools #edsci#edsg#edSocialMedia#edstudies#edtalk#edteach #edtech#edtecharab#edtechbcz#edtechchat#edtechex#edtechresearch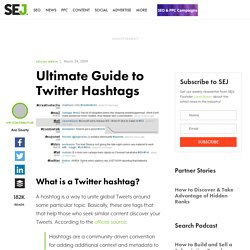 inShare91 What is a Twitter hashtag?