Cooking
Freshly made marshmallows are soft, pillowy, and subtly fragrant, while most store-bought marshmallows are more like chewy cardboard. Best of all, you can customize your marshmallows in a variety of shapes, sizes, colors, and flavors. These marshmallow recipes will make you a believer--and if you are more interested in quick-and-easy candy, there are recipes using purchased marshmallows as well. 1. Basic Marshmallows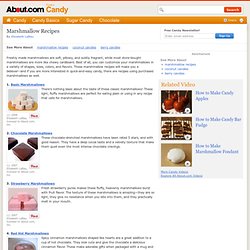 Marshmallow Candy Recipes - Recipes for Homemade Marshmallows - How to Make Marshmallows
Get Off Your Butt and BAKE! » Impressive recipes made simple.
Stay hungry, my friends.
Recipes
PolitiCook
Sweet Recipes
Creamy Macaroni and Cheese Dishes that Put the Blue Box to Shame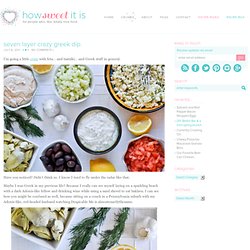 I'm going a little crazy with feta… and tzatziki… and Greek stuff in general. Have you noticed? Didn't think so. I know I tend to fly under the radar like that. Maybe I was Greek in my previous life?
Seven Layer Crazy Greek Dip
most favorited all-time
mingmakescupcakes.yolasite.com
100 Ways to Cook…