Cooking
Marshmallow Candy Recipes - Recipes for Homemade Marshmallows - How to Make Marshmallows. Freshly made marshmallows are soft, pillowy, and subtly fragrant, while most store-bought marshmallows are more like chewy cardboard.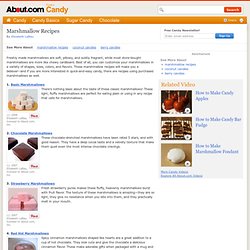 Best of all, you can customize your marshmallows in a variety of shapes, sizes, colors, and flavors. These marshmallow recipes will make you a believer--and if you are more interested in quick-and-easy candy, there are recipes using purchased marshmallows as well. 1. Basic Marshmallows.
Drinks
Get Off Your Butt and BAKE! » Impressive recipes made simple. Stay hungry, my friends. Recipes. PolitiCook. Sweet Recipes. Creamy Macaroni and Cheese Dishes that Put the Blue Box to Shame. Seven Layer Crazy Greek Dip. I'm going a little crazy with feta… and tzatziki… and Greek stuff in general.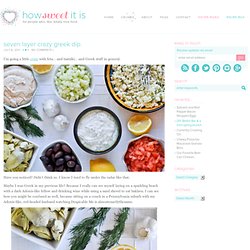 Have you noticed? Didn't think so. I know I tend to fly under the radar like that. Maybe I was Greek in my previous life? Most favorited all-time. Mingmakescupcakes.yolasite.com. 100 Ways to Cook…
---