Rare Earth
Le recyclage des terres rares, un enjeu stratégique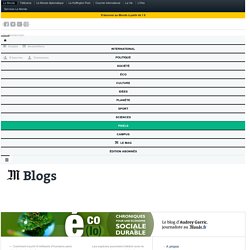 Elles font aujourd'hui partie des métaux les plus précieux.
Terres rares: au lieu de substituer, recyclez! | ParisTech Review
Sans terres rares (*), pas d'iPod, pas d'écrans plasma ni LCD.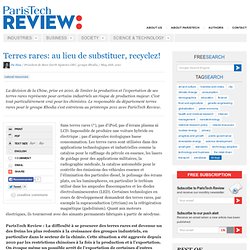 Rare Earth Prices Soar Even as China Pledges Supply
Rare-earth prices have jumped as Chinese export quotas crimped worldwide supplies for the elements used in the manufacture of disk drives, wind turbines and smart bombs.