Bibliography
ChemWorx
Sciencescape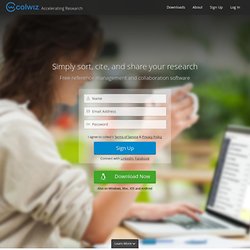 Your Research Life - Organized
"@colwiz: Today is our 1st birthday! We're celebrating with a new home page & updates! More at: http://blog.colwiz.com/?p=1464 " #phdchatPosted on 28 MarToday is our 1st birthday! We're celebrating with a new home page & updates! More at: http://blog.colwiz.com/?
My NCBI - Home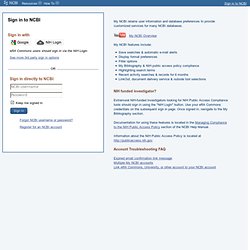 My NCBI retains user information and database preferences to provide customized services for many NCBI databases. My NCBI Overview My NCBI features include: Save searches & automatic e-mail alerts Display format preferences Filter options My Bibliography & NIH public access policy compliance Highlighting search terms Recent activity searches & records for 6 months LinkOut, document delivery service & outside tool selections
[X] Close You are about to erase all the values you have customized, search history, page format, etc. Click here to RESET all values Click here to GO BACK without resetting any value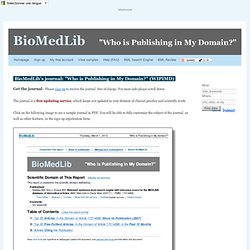 BioMedLib™ journal: Who Is Publishing In My Domain?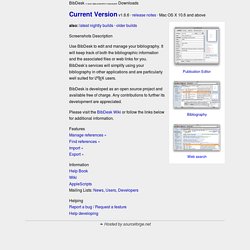 BibDesk ❧ Mac Bibliography Manager Downloads Current Version v1.6.2 · release notes · Mac OS X 10.6 and above also: latest nightly builds · older builds Screenshots
Cite perfectly. Whether you need to create footnotes, endnotes, in-text citations, or bibliographies, Zotero will do all the dirty work for you, leaving you free to focus on your writing. Create citations in Word and OpenOffice without ever leaving your word processor and add references to an email, a Google Doc, or some other editor simply by dragging one or more references out of Zotero. Always in style. Ready to submit your manuscript to Tropical Doctor or French Historical Studies?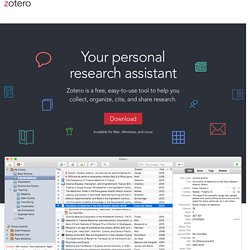 Advanced Scholar Search Tips
Informazioni su questa pagina I nostri sistemi hanno rilevato un traffico insolito proveniente dalla rete del tuo computer. Questa pagina verifica se sei davvero tu che stai inviando le richieste e non un robot. A che cosa è dovuto? Questa pagina viene visualizzata quando Google rileva automaticamente delle richieste provenienti dalla rete del tuo computer che apparentemente violano i Termini di servizio. Il blocco scadrà quando tali richieste saranno terminate.