The Corruption of Democracy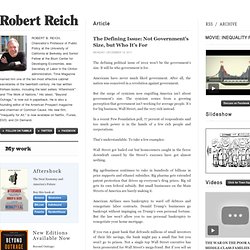 The defining political issue of 2012 won't be the government's size.
The Defining Issue: Not Government's Size, but Who It's For)
Amend 2012
The Corruption Of Our Entire Political Class Explained In One Paragraph
The Political Compass - US Presidential Election 2012
This is a US election that defies logic and brings the nation closer towards a one-party state masquerading as a two-party state. The has surrounded himself with conservative advisors and key figures — many from previous administrations, and an unprecedented number from the Trilateral Commission.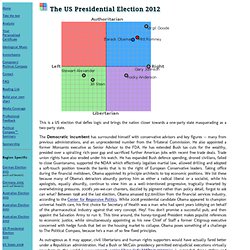 End the Corporate Takeover of our Democracy
An INTENSE moment of TRUTH with MAINSTREAM Media
The 99% Declaration