TED-Ed
TED-Ed videos via youtube or TED.com docein Mar 13
It's been called "The wisest book ever written," and it's very short, too. If you want to know more about Daoism (often spelled "Taioism") you should definitely check out the Dao De Jing. This excerpt attempts to define the Dao as a force in human life. Do you know anyone who seems to live this way? How so? "The supreme good is like water,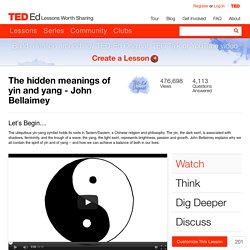 The hidden meanings of yin and yang - John Bellaimey
Should you trust your first impression? - Peter Mende-Siedlecki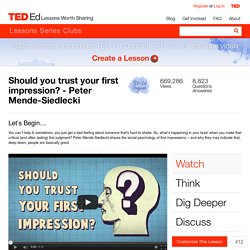 Social psychology is a branch of psychology focused on the scientific study of how people think about and relate to one another. One of the core research areas within social psychology concerns the question of how we learn about and evaluate other people based on their behavior. Expanding on the theories of early pioneers like Solomon Asch, Fritz Heider, and Harold Kelley, social psychologists have identified consistent patterns that govern how form stable impressions of the people around us. For instance, research suggests that when learning about a person's moral character, bad behavior weighs more heavily on our impressions than good behavior.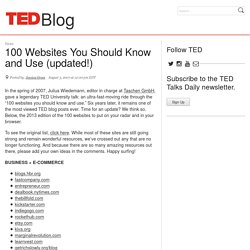 Entertainment Meet David Peterson, who developed Dothraki for Game of Thrones There are seven different words in Dothraki for striking another person with a sword. Among them: "hlizifikh," a wild but powerful strike; "hrakkarikh,"a quick and accurate strike; and "gezrikh," a fake-out or decoy strike.
View full lesson: http://ed.ted.com/lessons/w... Ever go to pour ketchup on your fries...and nothing comes out? Or the opposite happens, and your plate is suddenly swimming in a sea of red? George Zaidan describes the physics behind this frustrating phenomenon, explaining how ketchup and other non-Newtonian fluids can suddenly transition from solid to liquid and back again.
How containerization shaped the modern world
How pandemics spread
The cockroach beatbox
Evolution in a big city
How many universes are there?
Why can't we see evidence of alien life?