WhatIsContentCuration?
Content Curation: Learning from others and sharing their knowledge | Web Development Blog – Heidi Cool – Cleveland, Ohio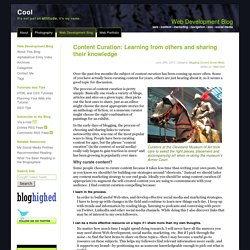 Over the past few months the subject of content curation has been coming up more often. Some of you have actually been curating content for years, others are just hearing about it, so it seems a good topic for discussion. Curators at the Cleveland Museum of Art took care to select the right pieces, placement and accompanying art when re-doing the museum's Armor Court. The process of content curation is pretty simple.
Forrester Research analyst Sarah Rotman Epps coined a phrase Friday for something many have been talking about since Apple launched the iPad about six weeks ago.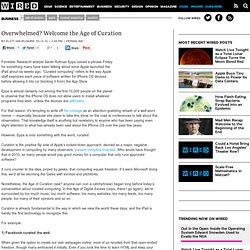 Image via Wikipedia
My Quick Take on Content Curation – Movin' Ahead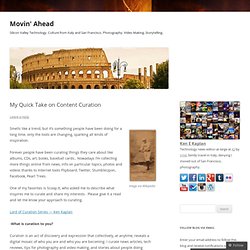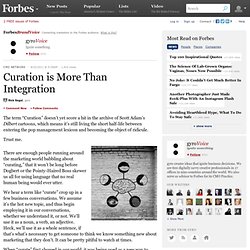 The term "Curation" doesn't yet score a hit in the archive of Scott Adam's Dilbert cartoons, which means it's still living the short half-life between entering the pop management lexicon and becoming the object of ridicule. Trust me.
I keep hearing people throw around the word "curation" at various conferences, most recently at SXSW. The thing is most of the time when I dig into what they are saying they usually have no clue about what curation really is or how it could be applied to the real-time world. So, over the past few months I've been talking to tons of entrepreneurs about the tools that curators actually need and I've identified seven things.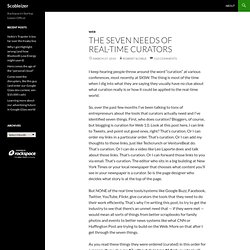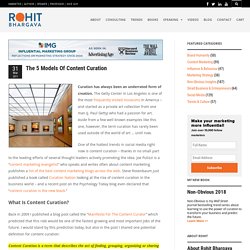 March 31, 2011 | 34 Comments