Resources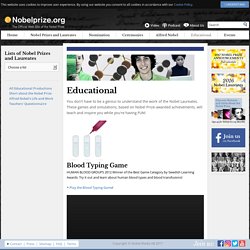 NEURO SCIENCES Find out more about our nervous system in 18 animated stops. Have a look! or watch the documentary The Mystery of Memory which provides a unique insight into the secrets of the brain's astounding ability to record and recall information, and includes interviews with some of today's most prominent scientists, such as Eric Kandel, 2000 Nobel Laureate in Physiology or Medicine.
Starfall.com opened in September of 2002 as a free public service to teach children to read with phonics. Our systematic phonics approach, in conjunction with phonemic awareness practice, is perfect for preschool, kindergarten, first grade, second grade, special education, homeschool, and English language development (ELD, ELL, ESL). Starfall is an educational alternative to other entertainment choices for children.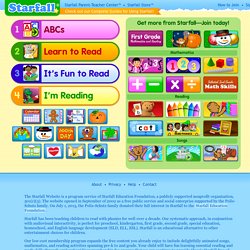 menu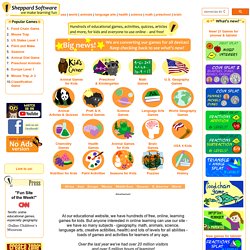 "I stumbled upon your fun interactive geography games from a link on the Massachusetts Geographic Alliance Website. Since then, your games have become quite a hit with my competitive colleagues!" --Candice Gomes, Education Outreach Coordinator, Boston Public Library (Sheppard Software's geography games were featured in the Boston Public Library's 2006 Exhibition on Mapping)
Online British Sign Language Course - Learn Online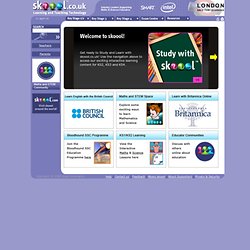 Get ready to Study and Learn with skoool.co.uk! Use the navigation above to access our exciting interactive learning content for KS2, KS3 and KS4. skoool UK is looking for feedback from Educators on what areas of the site you find most useful, what areas you would like to improve, and what you would like to see in the future Click here to to fill out a short questionnaire
Resources from TopicBox.net - free teacher resources for every UK primary school teaching topic
Random! Seen these before? Descriptive writing advice and au…English / Authors / Hits: 2,441 Numbers to 31 crosswordFrench and Spanish / Spanish - Games / Hits: 849 Number SpinnersMathematics / Interactive Teaching Programs / Hits: 1,522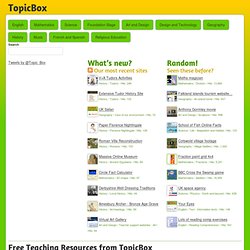 The School Improvement Agency Free support for schools Read updates, summaries and teachers' responses to the forthcoming changes to the curriculum, GCSEs, A-levels and accountability measures. Find support from our bank over over 1,000 SLEs, consultants and other advisers from around the country. Attend training: face-to-face, online or in-school - the UK's biggest collection of CPD via an easy search engine. All free - from Schoolzone - just log in as usual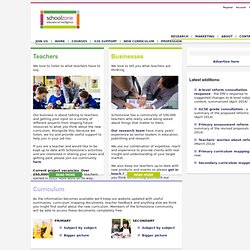 Schoolzone: worksheets, videos, lesson plans - everything a teacher needs
This site is dedicated to providing ideas, resources and information for parents, carers and teachers of preschool, nursery and Key Stage 1 children (5 to 7 years of age). We are continually adding new items to the Early Years Experience website and we hope that you find it useful. We value feedback and if you have any suggestions for improving the site, we'd love to hear from you. The site content is organised under the following navigation menu items: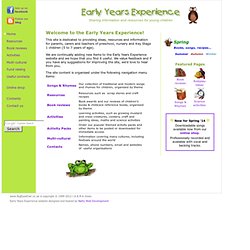 Early Years Experience - Educational resources and information for parents, carers and teachers of pre-school, nursery and Key Stage 1 children.
Cheeky Monkey Resources