Resources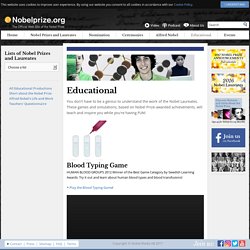 You don't have to be a genius to understand the work of the Nobel Laureates. These games and simulations, based on Nobel Prize-awarded achievements, will teach and inspire you while you're having FUN! Blood Typing Game
menu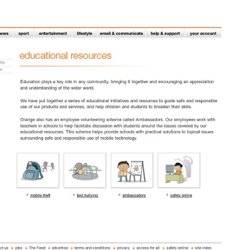 Education plays a key role in any community, bringing it together and encouraging an appreciation and understanding of the wider world. We have put together a series of educational initiatives and resources to guide safe and responsible use of our products and services, and help children and students to broaden their skills. Orange also has an employee volunteering scheme called Ambassadors.
educational resources
Online British Sign Language Course - Learn Online
Resources from TopicBox.net - free teacher resources for every UK primary school teaching topic
Schoolzone: worksheets, videos, lesson plans - everything a teacher needs
Early Years Experience - Educational resources and information for parents, carers and teachers of pre-school, nursery and Key Stage 1 children.
Cheeky Monkey Resources