StumbleUpon Picks
What happened in my birth year? 100 Amazing Hairstyles | ~She Exists~ | to Add Colors in Life - StumbleUpon. We women adore fashion and style.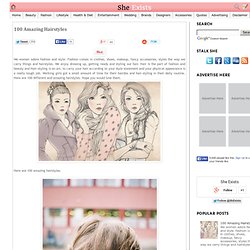 Fashion comes in clothes, shoes, makeup, fancy accessories, styles the way we carry things and hairstyles. We enjoy dressing up, getting ready and styling our hair. Hair is the part of fashion and beauty and Hair-styling is an art, to carry your hair according to your style statement and your physical appearance is a really tough job. Working girls got a small amount of time for their hairdos and hair-styling in their daily routine. Im not crying - StumbleUpon. 20 Ways To Maintain A Healthy Level of Insanity - StumbleUpon. 1.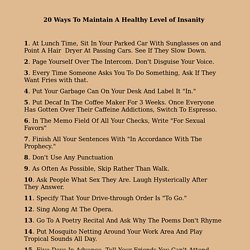 At Lunch Time, Sit In Your Parked Car With Sunglasses on and Point A Hair Dryer At Passing Cars. See If They Slow Down.
- StumbleUpon. - StumbleUpon. A Girl You Should Date & nona merah - StumbleUpon. Date a girl who reads.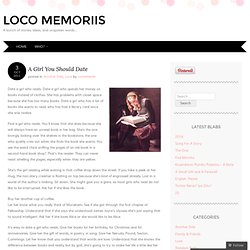 Date a girl who spends her money on books instead of clothes. She has problems with closet space because she has too many books. 15 of the coolest hidden Google tricks. Google is awesome.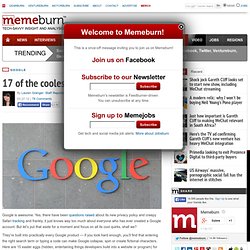 Yes, there have been questions raised about its new privacy policy and creepy Safari tracking and frankly, it just knows way too much about everyone who has ever created a Google account. But let's put that aside for a moment and focus on all its cool quirks, shall we? They're built into practically every Google product — if you look hard enough, you'll find that entering the right search term or typing a code can make Google collapse, spin or create fictional characters. Here are 15 easter eggs (hidden, entertaining things developers build into a website or program) for you to discover the next time you're Googling. At the gym: who is looking at whom - The Oatmeal - StumbleUpon.
---