Must Read Blogs
Caroline Siede at 7:00 pm Sat, Apr 19, 2014 • 4 It's good to be back in the Clone Club. The return of Orphan Black quite literally hits the ground running and never lets up in this action-packed, clone-filled premiere. "Nature Under Constraint And Vexed" reintroduces almost every major player from season one, readjusts the show's antagonistic forces, and ends with a bombshell reveal. I'm not convinced it's a pace the show can maintain for the entire season, but it's a hell of a fun way to jump back into the world of Orphan Black.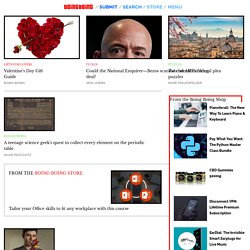 3D Cube Delounge Flower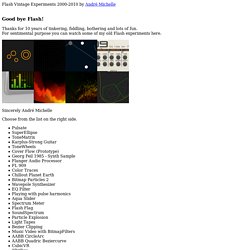 Little known to most, there are many benefits to being a computer geek. In our high-tech society, being a computer guru can be one of the most high paying jobs available and they are highly in demand, especially if you want to become a network administrator. By tapping into your inner geek, you can develop a most useful skill that will be sure to pay off later in life. Here with I am attaching some useful links ,It may help to a person who have real ambition to become a Real Computer Geek,a Geek, Hacker,A Reverse Engineer ….. Things Every Computer Geek Should Know!!.
Home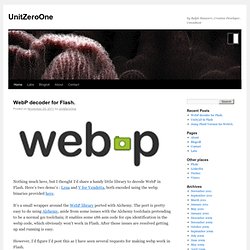 WebP decoder for Flash. Nothing much here, but I thought I'd share a handy little library to decode WebP in Flash. Here's two demo's : Lena and V for Vendetta, both encoded using the webp binaries provided here.
The Sea of Ideas