Street Art
pandacrew.com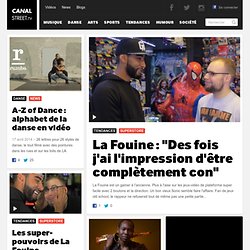 Accueil
Play Le voyage des juges du Juste Debout continue. Nouvel épisode au pays du soleil levant, le Japon ! Après un tour dans les rues de Tokyo les 4 juges Tatsuo, Jimmy Soul, Djidawi et Marquest se remettent au travail ! Un seul objectif, trouver les meilleurs... 00 Play Nasri à genoux, Ribéry ko Sale temps pour nos internationaux : Nasri absent 8 semaines après un attentant de Yanga-Mbiwa, et surtout Ribéry privé de ballon d'or. De dépit, Francky va-t-il demander la... 63 Publicité Play Ol Kainry "J'ai jamais aimé m'enfermer dans une case" Après son passage dans le Superstore, Ol Kainry répond aux questions de Sébastien-Abdelhamid. Fan depuis toujours de la Playstation, Ol Kainry doit patienter pour choper la PS4.
WWW.GERMAN-STREET-ART.COM
Posted on January 4, 2014 Peru's Entes & Pésimo are back in Lima after a nice few days painting in Miami last month and have brought their eye popping color palette to the side of a handful of homes that line the hills of this city.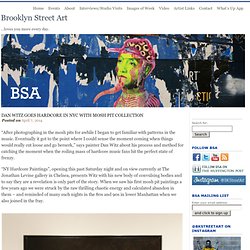 INTERVIEWS
Dirty 21's Blog
Puzzling Stickers - Wall Decals Pixel Art - Stickaz
Graffiti Walls — Discover Urban Art Worldwide
Galeria de Arte Urbana - GAU (Lisboa)
espvisuals.blogspot
Super Touch Art