Web2.0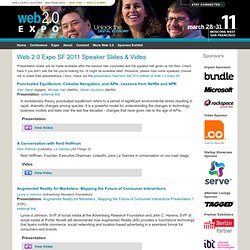 Speaker Slides & Video: Web 2.0 Expo San Francisco 2011 - Co-produced by O'Reilly Media & UBM TechWeb, March 28 - 31, 2011, San Francisco
In evolutionary theory, punctuated equilibrium refers to a period of significant environmental stress resulting in rapid, dramatic changes among species.
pour Windows Phone 7, PC et Xbox 360
Yahoo, Others Eyeing Bit.ly
Yahoo and some of the other web giants have been kicking the tires on New York-based URL shortening service Bit.ly, according to a few people in the know.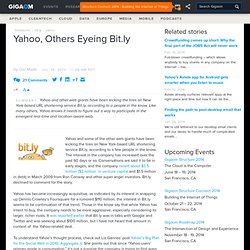 EnglEasy
You can either spend a lot of time and money creating and managing different versions of each application — or you can get Motorola Solutions' RhoMobile Suite, the HTML5 application development platform built to meet the needs of the next generation of business mobility.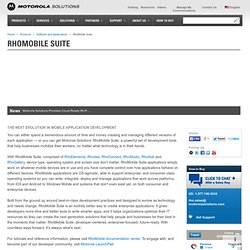 TC50 DemoPit company AskYourTargetMarket is hoping to simplify market research for businesses and solutions by offering a comprehensive platform where businesses can both create and deploy surveys. Since the site is in closed beta, AskYourTargetMarket has offered 500 invites for TechCrunch readers.
TC50 DemoPit Startup AskYourTargetMarket Simplifies Market Resea