Social Media
Which VC invested the most frequently in Silicon Valley Social Networks? Surprise! They're from NY! This is part of my continue industry analysis of the changing digital space (see all posts tagged VC ), but probing which investors are most active –and are bellwethers for finding future growth companies.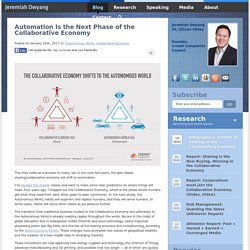 Internet Marketing Strategy: Conversation Marketing
JESS3 Blog
Inbound marketing is the methodology innovative CEOs, business owners and marketing professionals are using to help their companies get found, get leads and drive sales. Inbound marketing , by definition, is the process by which you create educational content, leverage that content to help your business drive visitors to your website, convert those visitors from anonymous lurkers into leads and then nurture those leads through the sales process turning them into new customers. While this is a bit more complicated than traditional outbound or interruptive marketing, it is much more efficient and much more aligned with the way today's prospects want to be marketed to. People don't want to be sold to, they want to be guided through a process to a point where they feel safe making their purchase decisions.
SmartBlog on Social Media - Best practices, case studies and insights on social media marketing for business