Social Media
Slideshare: Embed or Download this ReportThe Collaborative Economy Movement Changes Business This report offers critical insight for big brands who are grappling with the emergence of the Collaborative Economy, and for the startups that are driving this growth. For those new to the term, the collaborative economy is a powerful, if nascent, movement in which people are getting the things from each other, it's a combination of trends like the sharing economy, maker movement, and co-innovation. That means that people go to a site like LendingClub to get funding for their new project, rather than a traditional bank. Or, they may go to a site like Etsy or Shapeways to get custom made goods, or go to a site like eBay to buy pre-owned goods, instead of buying new products from retailers.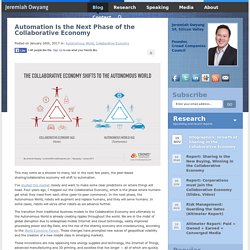 Internet Marketing Strategy: Conversation Marketing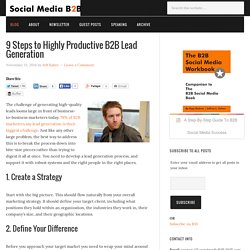 When social media first started gaining traction, CMOs and other B2B marketing heads saw the value of the new marketing channels. Since that time, social media marketing budgets have increased substantially, yet a majority of businesses fail to deliver a quantifiable return on their investment. What can marketers do to ensure their efforts are generating a true and effective ROI? They can take these seven steps: 1. Know your why and set a goal
JESS3 Blog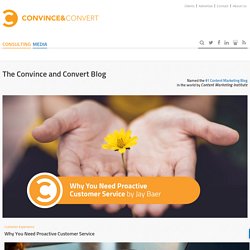 Why Smart Marketing Is About Help, Not Hype The difference between helping and selling is just two letters. But those two letters are critically important to your company's success. You're not competing for attention only against other, similar products. You're competing for attention against everything.
A days-long malware attack this month targeting servers used by search giant Yahoo underscores the unique security challenges that continue to face companies transitioning into the digital marketing arena. The malware, which exploited Java vulnerabilities in ads served on Yahoo sites, affected as many as 27,000 Yahoo users an hour, according to security company Fox-IT. Specifically, the "malvertisements" redirected unsuspecting Yahoo users to sites hosting the Magnitude exploit kit, which is designed to install a variety of trojans and click-fraud malware onto computers. While malvertising remains a largely silent threat (at least until a major company like Yahoo gets hit), the problem is not something to ignore.
SmartBlog on Social Media - Best practices, case studies and insights on social media marketing for business