Shakespeare
Bodycard 0287 (essai)
Shmoop. Julius Caesar - Year 10 English. In the Content area of the Library course, use the databases to find a range of sources about Julius Caesar.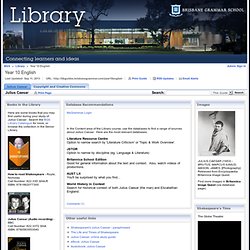 Here are the most relevant databases: Literature Resource CentreOption to narrow search by 'Literature Criticism' or 'Topic & Work Overview'. Shakespeare's plays plus a modern translation you can understand. Hamletremixed. The Illustrated Shakespeare Collection. This online collection of selected electronic facsimiles seeks to share the marriage between book art and Shakespearean text with a wider audience.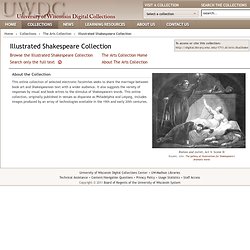 It also suggests the variety of responses by visual and book artists to the stimulus of Shakespeare's words. This online collection, originally published in venues as disparate as Philadelphia and Leipzig, includes images produced by an array of technologies available in the 19th and early 20th centuries. Absolute Shakespeare - plays, quotes, summaries, essays... The illustrated shakespeare. Resource Centre.
---