Shakespeare
In the Content area of the Library course, use the databases to find a range of sources about Julius Caesar. Here are the most relevant databases: Literature Resource CentreOption to narrow search by 'Literature Criticism' or 'Topic & Work Overview'.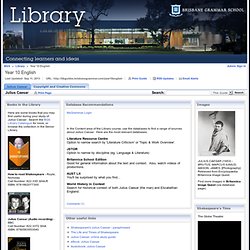 Julius Caesar - Year 10 English - Library at Brisbane Grammar School
hamletremixed
The Illustrated Shakespeare Collection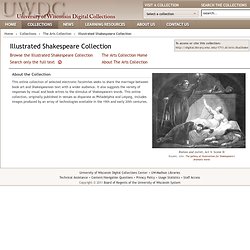 This online collection of selected electronic facsimiles seeks to share the marriage between book art and Shakespearean text with a wider audience.
the illustrated shakespeare
Resource Centre