Serious Games
2 sessions de formation débuteront en ce début d'année : Cours d'initiation destiné aux débutants Programme :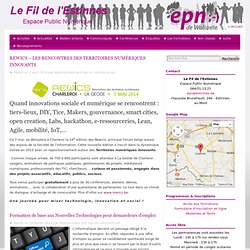 Le Fil de l'Estinnes
Survey
Capture, le Serious Game qui protège votre ouïe » Sylvain DENIS
Create Games with melonJS HTML5 Game Engine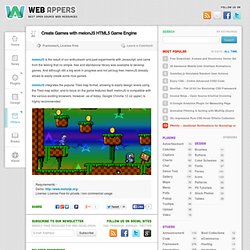 melonJS is the result of our enthusiasm and past experiments with Javascript, and came from the feeling that no simple, free and standalone library was available to develop games. And although still a big work in progress and not yet bug free, melonJS already allows to easily create some nice games. melonJS integrates the popular Tiled map format, allowing to easily design levels using the Tiled map editor, and to focus on the game features itself. melonJS is compatible with the various existing browsers.
Serious Games exploring the British Museum's collection Great Court Space - Courtesy the British Museum
Serious Games At The British Museum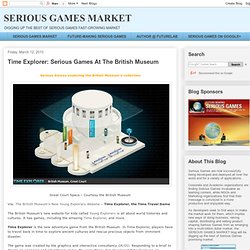 Institute for Simulation and Training at the University of Central Florida
The University of Central Florida was awarded a $434,800 National Institutes of Health grant that will allow researchers there to develop a game using life-size avatars and real-life scenarios to promote sexual abstinence among Latina middle schoolers.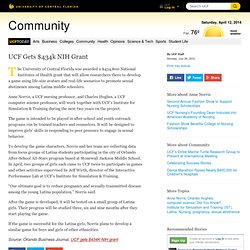 Gets $434k NIH Grant | UCF Today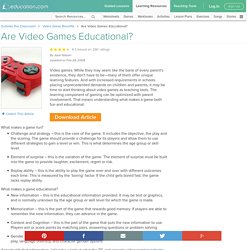 Are Video Games Educational?
Video games.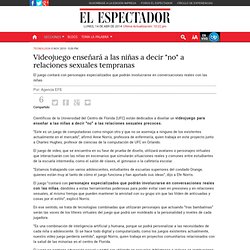 Científicos de la Universidad del Centro de Florida (UFC) están dedicados a diseñar un videojuego para enseñar a las niñas a decir "no" a las relaciones sexuales precoces. "Este es un juego de computadoras como ningún otro y que no se asemeja a ninguno de los existentes actualmente en el mercado", afirmó Anne Norris, profesora de enfermería, quien trabaja en este proyecto junto a Charles Hughes, profesor de ciencias de la computación de UFC en Orlando.
Videojuego enseñará a las niñas a decir "no" a relaciones sexuales tempranas