Photoshop
Dafont.com. Dark Style Web Template. Details Published on Wednesday, 19 March 2014 19:29 Happy Nowrouz to all friends, well-wishers and supporters of a free and democratic Iran and the Iranian Resistance movement.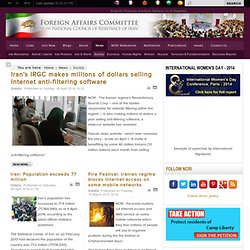 Our best wishes to you in this coming year, and for a free Iran, where all vestiges of the current ruling regime's inhumane oppression, execution, torture, religious and gender based discrimination, export of terrorism, and support for dictators and oppressors around the world, will be washed away, and where Iranians will be free to enjoy the potential of their inalienable right to life, liberty, and prosperity. We also wish for the safety of the brave members of PMOI residing in Camp Liberty, who have sacrificed much to bring freedom and democracy to their beloved country and are today the source of inspiration for all Iranians.
Adobe Photoshop Tutorials from Beginner to Advanced. Photoshop Web Design Tutorial. Digg Sharebar If you are very new to photoshop or web design you may have some trouble with this tutorial.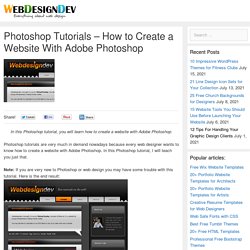 80+ Photoshop Actions for Giving Your Pictures a Vintage Look. 353 shares Inspiring Architecture and City Photography I believe that architecture and general city landscapes are pretty inspiring.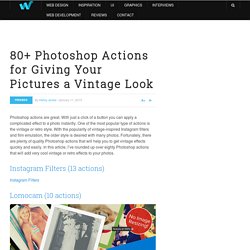 If we stop to pay attention to it, it is amazing the amount of textures, angles, symmetry, depth and other details we can find on the streets surrounding us. This is why today we gathered some inspiring photography to inspire you to look around… Photoshop CS4: A Picture Worth a Thousand Words. I love Photoshop techniques that offer all kinds of possibilities for experimentation—and the following tutorial is a perfect example of one of those techniques.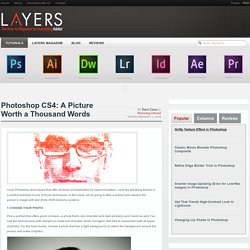 In this issue, we're going to take a portrait and replace the person's image with text (think 2009 Grammy posters). Pick a portrait that offers good contrast—a photo that's very dramatic and dark probably won't work as well. I've had the best success with straight-on head and shoulder shots, but again, feel free to experiment with all types of photos. For the best results, choose a photo that has a light background (or select the background around the person and make it lighter). Create a new document (File>New) in a size that's smaller than your photo: the specifics don't really matter.
---