Photoshop
Photoshop Web Design Tutorial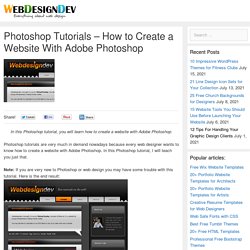 digg Sharebar If you are very new to photoshop or web design you may have some trouble with this tutorial.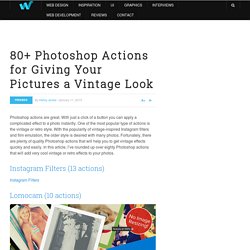 Photoshop actions are great. If you're not familiar with actions, they are simply prerecorded adjustments made to a Photoshop file that can be saved and applied to other projects. The concept is simple, but the process to create some actions can be very complicated. That's why using actions can be a huge time saver. With just a click of a button you can apply a complicated effect to a Photoshop file instantly.
I love Photoshop techniques that offer all kinds of possibilities for experimentation—and the following tutorial is a perfect example of one of those techniques. In this issue, we're going to take a portrait and replace the person's image with text (think 2009 Grammy posters). Pick a portrait that offers good contrast—a photo that's very dramatic and dark probably won't work as well. I've had the best success with straight-on head and shoulder shots, but again, feel free to experiment with all types of photos. For the best results, choose a photo that has a light background (or select the background around the person and make it lighter). Create a new document (File>New) in a size that's smaller than your photo: the specifics don't really matter.