Self-Determination
My Country is the World - Garry Davis
Drought Masters - Changing lives, one invention at a time. - Home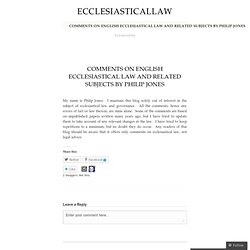 Comments on English Ecclesiastical Law and Related Subjects by Philip Jones | ecclesiasticallaw
My name is Philip Jones. I maintain this blog solely out of interest in the subject of ecclesiastical law and governance. All the comments, hence any errors of fact or law therein, are mine alone. Some of the comments are based on unpublished papers written many years ago, but I have tried to update them to take account of any relevant changes in the law. I have tried to keep repetitions to a minimum, but no doubt they do occur. Any readers of this blog should be aware that it offers only comments on ecclesiastical law, not legal advice.
Corps Diplomatique - Corps Consulaire - Consular Corps - Diplomatic Corps
War Powers of the Executive in the United States - Clarence Arthur Berdahl
Bulk.Resource.Org
American Society of International Law
Skip to Main Content Click to Show/Hide Navigation You are not currently logged in through a participating institution or individual account. See the login page for more information. Contact Information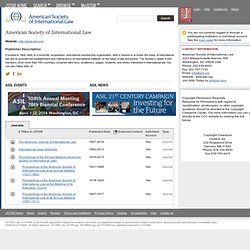 Diplomatic Associations - e Diplomat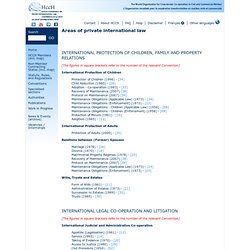 [The figures in square brackets refer to the number of the relevant Convention] International Protection of Children Protection of Children (1996) - [34] Child Abduction (1980) - [28] Adoption - Co-operation (1993) - [33] Recovery of Maintenance (2007) [38] Protocol on Maintenance (2007) [39] Maintenance Obligations (Applicable Law) (1973) - [24] Maintenance Obligations (Enforcement) (1973) - [23] Maintenance Obligations - Children (Applicable Law) (1956) - [08] Maintenance Obligations - Children (Enforcement) (1958) - [09] Protection of Minors (1961) - [10] Adoption (1965) - [13] International Protection of Adults Protection of Adults (2000) - [35]
Areas of private international law
The Tallinn Manual on the International Law Applicable to Cyber Warfare, written at the invitation of the Centre by an independent 'International Group of Experts', is the result of a three-year effort to examine how extant international law norms apply to this 'new' form of warfare. The Tallinn Manual pays particular attention to the jus ad bellum, the international law governing the resort to force by States as an instrument of their national policy, and the jus in bello, the international law regulating the conduct of armed conflict (also labelled the law of war, the law of armed conflict, or international humanitarian law). Related bodies of international law, such as the law of State responsibility and the law of the sea, are dealt within the context of these topics. The Tallinn Manual is not an official document, but instead an expression of opinions of a group of independent experts acting solely in their personal capacity.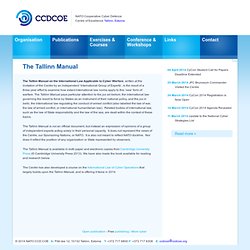 CCD COE - The Tallinn Manual
The Geography of Self Determination Tupac Enrique Acosta When the United Nations passed General Assembly resolution 1514 in 1960, declaring "All peoples have the right of self determination", one of the arguments put forward by the member states of the UN was to clothe the concept of territorial integrity of the states themselves as being protected under the same principle.
UNPFIP Network: The Geography of Self Determination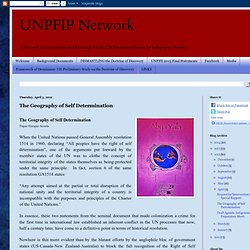 Judicial and statutory definitions of words and phrases - Google Play
3dda1f104.pdf (application/pdf Object)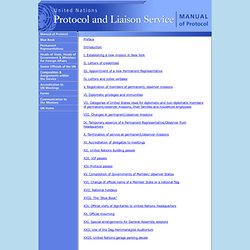 Manual of Protocol Table of Contents
Preface Introduction I. Establishing a new mission in New York II. Letters of credentialsIII.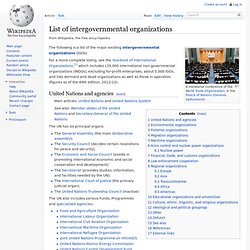 List of intergovernmental organizations
The following is a list of the major existing intergovernmental organizations (IGOs). For a more complete listing, see the Yearbook of International Organizations,[1] which includes c25,000 international non-governmental organizations (INGOs), excluding for-profit enterprises, about 5,000 IGOs, and lists dormant and dead organizations as well as those in operation (figures as of the 49th edition, 2012/13). United Nations and agencies[edit]
The United Nations and Decolonization - Declaration
Declaration on the Granting of Independence to Colonial Countries and Peoples Adopted by General Assembly resolution 1514 (XV) of 14 December 1960 The General Assembly,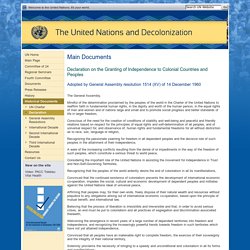 Globalization and Autonomy
Julie Sunday, McMaster University In general terms, self-determination is the right of a national group to be sovereign within a given territory. Although this definition appears to be straightforward, applying it consistently has proved extremely difficult. Are only nation-states allowed to be self-determining or are national minorities within states also entitled to self-determination?
From the slums of Kenya and refugee camps of Lebanon to the sugar plantations of the Dominican Republic and the far reaches of Bangladesh, men, women and children across the world have found themselves living without citizenship rights. Rejected by their countries of birth and unwelcome everywhere else, they are called by international rights organizations "the stateless." Their predicaments change depending on time and place. But many cannot access health care, go to school or join the formal economy; others cannot obtain the documents necessary for functioning in society, such as a birth certificate, a passport or a driver's license. These people are not refugees; in fact, they often have deep roots in their home countries.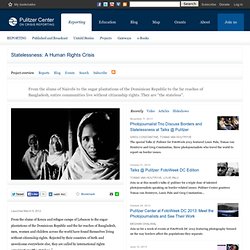 Statelessness in Bangladesh, Dominican Republic, Kenya
List of former United States citizens who relinquished their nationality
This is a list of notable United States citizens who voluntarily relinquished their nationality . It includes only people who completed the process of relinquishment . The main list excludes public figures who may have indicated their intent to do so, but never formally completed the process; see below for a list of such cases. This list also excludes those who were involuntarily stripped of their citizenship . [ edit ] List Key of reasons To take or run for a position in a foreign government.
Exile
The First Night in Exile-This painting comes from a celebrated series illustrating one of Hinduism's great epics, the Ramayana. It tells the story of the prince Rama, who is wrongly exiled from his father's kingdom, accompanied only by his wife and brother. Exile means to be away from one's home (i.e. city, state or country), while either being explicitly refused permission to return and/or being threatened with imprisonment or death upon return. It can be a form of punishment and solitude.[1] It is common to distinguish between internal exile, i.e., forced resettlement within the country of residence, and external exile, deportation outside the country of residence.[2] Although most commonly used to describe an individual situation, the term is also used for groups (especially ethnic or national groups), or for an entire government.
World Map of Parties to the 1954 Convention relating to the Status of Stateless Persons and 1961 Convention on the Reduction of Statelessness, as of 1 May 2012
Thomas Jolley
Thomas Glenn Jolley (January 26, 1944 – March 20, 2014) was an anti-Vietnam War protester who renounced his U.S. citizenship in Canada. His move made him one of a small number of former Americans who voluntarily made themselves stateless as a form of political protest. Soon after his renunciation, Jolley crossed back into the U.S. and began working in Florida. A U.S. federal court ruled that he was deportable, but the Immigration and Naturalization Service could not actually deport him to Canada because he had lost his Canadian landed immigrant status. He died in Asheville, North Carolina at the age of 70. Early life and renunciation[edit]
On asylum and refugees, it's time to open a new conversation... By Russell Hargrave Think small to light up rural Africa By Henrietta Miers Last week, Malawi's president declared: "Let there be light in every home."
Statelessness
What if you renounce US citizenship?
Please support our site by enabling javascript to view ads. BRATISLAVA, Slovakia — The world seems to think Mike Gogulski is crazy. People on his blog have told him so. He suspects his own mother in the US thinks he's nuts. The 39-year-old freelance translator, who has at various times called himself a radical libertarian or anarchist, was an American until 2008.
UN Conventions on Statelessness
Refworld | The 1954 Convention relating to the Status of Stateless Persons: Implementation within the European Union Member States and Recommendations for Harmonisation
Press release
Scribd
Fukyiro Pinion's Documents | Scribd
CottonwoodConnection's Profile
FukyiroPinion's Profile
tips_and_tricks : Message: Re: [tips_and_tricks] What does it mean to be human?
Martinus Nijhoff Online : Subjects
South South News
Universal Postal Union – Home
The Universal Postal Union
131302_wssd_report_reissued.pdf (application/pdf Object)
iversal Recognition of Inalienable Right to Self-Determination Most Effective Way of Guaranteeing Fundamental Freedoms, Third Committee Told
A collection of all the treaties of peace, alliance, and commerce, between Great-Britain and other powers, from the treaty signed at Munster in 1648, to the treaties signed at Paris in 1783 - Google Play
ares552e.pdf (application/pdf Object)
Treaties Between the United States and Native Americans
List of active separatist movements in Oceania
DisplayNews
Full text of "Review of federal measurements of race and ethnicity : hearings before the Subcommittee on Census, Statistics, and Postal Personnel of the Committee on Post Office and Civil Service, House of Representatives, One Hundred Third Congress, firs
International Court of Justice
bibliogroup:"Cambridge studies in international and comparative law"
subject:"Recognition (International law)"
Statehood and the Law of Self-Determination - D. Raič
The law of nations: an introduction to the international law of peace - James Leslie Brierly
The inequality of nations - Robert W. Tucker
The creation of states in international law - James Crawford
Nonrecognition and treaty relations - Bernard R. Bot
THE IMPLEMENTATION OF THE RIGHT TO SELF.doc
The legal effects of recognition in international law as interpreted by the ... - John Gaines Hervey, United States. Courts, University of Pennsylvania. William Guggenheim fund
Statehood and the Law of Self-Determination - D. Raič
Recognizing foreign governments: the practice of the United States - L. Thomas Galloway
Recognition in international law - Hersch Lauterpacht
The equality of states in international law - Edwin De Witt Dickinson
The equality of states in international law - Edwin De Witt Dickinson
Tort
Forgotten Books :: peaceful AND settlement AND disputes
Forgotten Books :: international AND recognition
Members – Alliance of Small Island States – AOSIS
Fedge | Fedge No
Gale Catalog - Encyclopedia of Western Colonialism Since 1450, Edition 1 - 9780028658438
A-World-Without-Money.pdf (application/pdf Object)
Timeline Photos
TEDxO'Porto - Mark Boyle - The Moneyless Man
Mark Boyle (Moneyless Man)
justfortheloveofit.org | Promoting Skillsharing | Learn Skills, share tools, save money and make great new friends
A Urine Powered Generator : Maker Faire Africa