Cascadian Order of Self-Determination Archives
This project seeks to establish a new cultural and socio-political confederation among autonomous Cascadians of the Pacific Northwest Bio-region. We believe it is our responsibility to our local communities, to ourselves, and to the greater community at large. That, we ought to and of right be recognized when we stand and seek a peaceful resolution and settlement to international claims and disputes regarding our own cultural and socioeconomic international affairs and foreign policy. Oct 6
924_21239_The_Vancouver_Declaration.pdf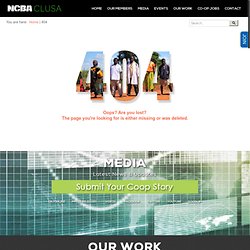 About Co-ops - National Cooperative Business Association
US Development NCBA CLUSA is dedicated to the continued growth and strengthening of cooperative businesses across the United States. Cooperatives at all levels provide a much needed and sought after alternative to other business models.
Cascadia on Vimeo
Real estate investment trust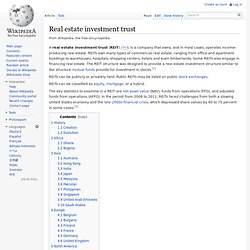 A real estate investment trust (REIT) /ˈriːt/ is a company that owns, and in most cases, operates income-producing real estate. REITs own many types of commercial real estate, ranging from office and apartment buildings to warehouses, hospitals, shopping centers, hotels and even timberlands. Some REITs also engage in financing real estate.
Index of /Transition_Relocalisation_Resilience/Transition_Network
A White House petition gathering force calls for citizenship to be stripped and exile for anyone who signs a petition in favor of a state's secession.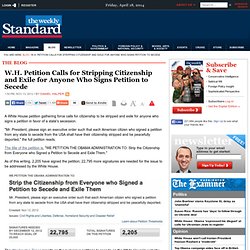 W.H. Petition Calls for Stripping Citizenship and Exile for Anyone Who Signs Petition to Secede
About Compassionate Seattle - Compassionate Seattle
In 2008, the City of Seattle welcomed His Holiness the 14th Dalai Lama, Archbishop Desmond Tutu, and other luminaries to an event called Seeds of Compassion.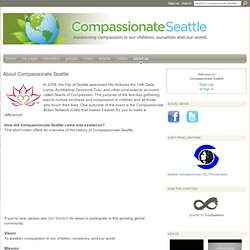 For the Land and its People: Celebrating 150 Years of Land Grant Universities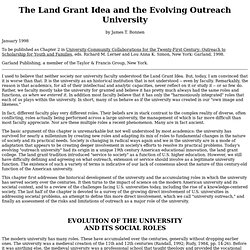 The Land Grant Idea and the Evolving Outreach University
January 1998
US Housing Crisis - Negative Equity Infographic
Copy and paste the code to your site: Designed by Stamen — Bing, © 2013 Nokia, © 2013 Microsoft Corporation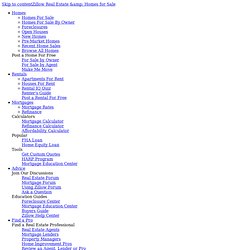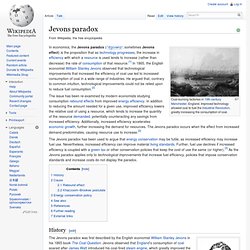 The Jevons paradox has been used to argue that energy conservation may be futile, as increased efficiency may increase fuel use. Nevertheless, increased efficiency can improve material living standards. Further, fuel use declines if increased efficiency is coupled with a green tax or other conservation policies that keep the cost of use the same (or higher).[3] As the Jevons paradox applies only to technological improvements that increase fuel efficiency, policies that impose conservation standards and increase costs do not display the paradox.
Sacred Economics Monetary Solutions
The Big Six energy companies control 99 percent of the UK market, but energy cooperatives -- democratically run community renewable energy programmes -- are springing up in the fight against the "fossil fuel economy"
Community energy cooperatives take on the 'Big Six'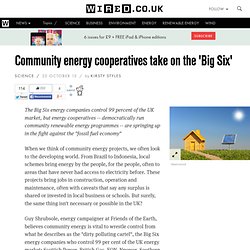 Ministry of Information Technology
Deep Ecology
Indigenous Affairs (3-01.pdf)
Indigenous Native Americans | Building Alliances of Indigenous Nations
The Nations of Turtle Island
Theodore Roosevelt - Jamestown Exposition
Sixty-seventh General Assembly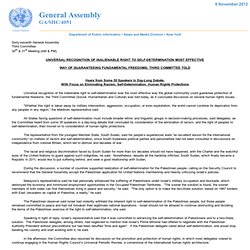 Universal Recognition of Inalienable Right to Self-Determination Most Effective Way of Guaranteeing Fundamental Freedoms
Sources of International Law and Self Determination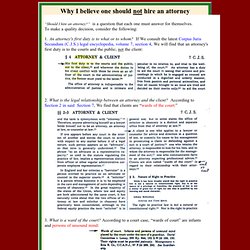 "Should I hire an attorney?" is a question that each one must answer for themselves. To make a quality decision, consider the following:
Why I believe one should not hire an attorney
Immunities of Prosecutors & Judges Evolves
We hear and see the same scenario all too often.
US Law Universities and Libraries
General Immuinties Pertaining to Prosecutors, Judges, and Government Agents
The United States of America
Patrick Henry - "The Powers of a King" (Argument VII against direct federal taxation)
America: Civilization of Crisis
The theme for the Department of the Treasury's 2007-2012 Strategic Plan is E Pluribus Unum - Out of many, one. Just as the 13 colonies came together to form our Union, the many Treasury departmental offices and bureaus operate in unity to serve the American people. The Latin phrase E Pluribus Unum is found in the Journals of the Continental Congress, June 20, 1782, where it was used to describe the Great Seal adopted that day (1).
E Pluribus Unum
Occupied Cascadia Trailer
Cultivating New Cascadian Culture