Online Security Scanner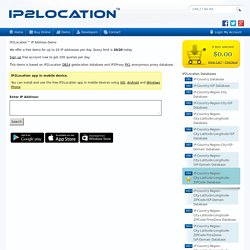 0 item selected View Cart | Checkout IP2Location Databases IP2Location™ IP Address Demo We offer a free demo for up to 20 IP addresses per day. Query limit is 20/20 today.
Dr.Web - innovation anti-virus security technologies. Comprehensive protection from Internet threats.
Everyone knows that once you are on malicious or fraudulent websites, your PC can easily become infected, especially if your computer or mobile device does not have anti-virus software installed. But could this be avoided? Yes, and it's as simple as this: if a website looks suspicious, you check it on this web page before clicking on the unknown link.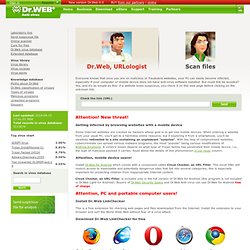 Virus Online System Scanner
Datei + URL Online Virus Scanner
Datei Online Virenscanner Datei Online Virenscanner, einzelne Dateien prüfen, virusscan.jotti, ThreatExpert, SandBox-Analyse, UploadMalware, Kaspersky File-Scanner, Virustotal, VirusChief Jede Datei (max. 1-10 MB) einzeln scannen, keine Archive scannen! Virus an Bord ??? Hilfe nötig ??
Datei Online Virenscanner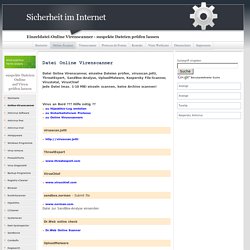 Free Online Virus, Malware and URL Scanner
Jottis Malwarescanner ist ein kostenloser Online-Dienst mit dem Du verdächtige Dateien mit mehreren Antivirus-Programmen prüfen kannst. Die verwendeten Scanner sind Linux-Versionen. Aufgrund von Implementierungsunterschieden sind Abweichungen in der Erkennung gegenüber den jeweiligen Windows-Versionen der Scanner möglich.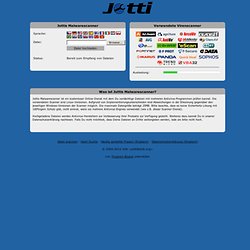 s Malwarescanner
Online Website Safety Checker
Online Network Tools/Web apps
Java Version überprüfen
WWW Internet Health Error Scan Report