Online Security Scanner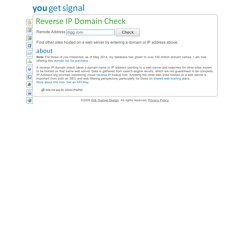 Find other sites hosted on a web server by entering a domain or IP address above. Note : For those of you interested, as of August 2012, my database has grown to over 60 million domain names. I am now offering this domain list for purchase . A reverse IP domain check takes a domain name or IP address pointing to a web server and searches for other sites known to be hosted on that same web server. Data is gathered from search engine results, which are not guaranteed to be complete. IP-Address.org provides interesting visual reverse IP lookup tool.
Dr.Web - innovation anti-virus security technologies. Comprehensive protection from Internet threats.
Scan your computer for viruses and other malicious and unwanted programs here for FREE. The files submitted for online scanning will be checked by the latest version of the Dr.Web Anti-virus and the hottest add-on to the Dr.Web virus database. Upon scanning completion, a scan report will be displayed.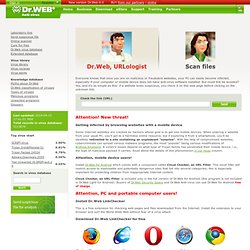 Virus Online System Scanner
Datei + URL Online Virus Scanner
Datei Online Virenscanner Datei Online Virenscanner, einzelne Dateien prüfen, virusscan.jotti, ThreatExpert, SandBox-Analyse, UploadMalware, Kaspersky File-Scanner, Virustotal, VirusChief Jede Datei (max. 1-10 MB) einzeln scannen, keine Archive scannen! Virus an Bord ??? Hilfe nötig ??
Datei Online Virenscanner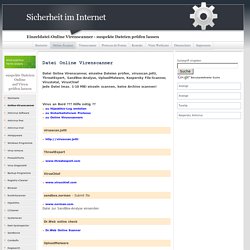 Free Online Virus, Malware and URL Scanner
s Malwarescanner
Online Website Safety Checker
Online Network Tools/Web apps
Java Version überprüfen
WWW Internet Health Error Scan Report