Science
I have interest in a broad range of science research and science based policy. Much of what I read is for pure education...the rest is more pertinent to policy. My focusesin the policy arena are climate change, agricuture, wildlife habitat preservation, and sustainable community development. nomadsusie Jul 2
National Sustainable Agriculture Coalition
CultureLab: Atomic gardening: Day of the irradiated peanuts
Cian O'Luanaigh, online producer (Image: Frank Scherschel/Time & Life/Getty) One March day in 1959, at the Royal Commonwealth Society in London, a nuclear enthusiast decided to feed her dinner guests irradiated peanuts. While Muriel Howorth's guests were unsure about their repast, the unusual dinner was the start of an unforeseen chain reaction that led to the birth of one of the quirkiest horticultural collectives there has ever been: the Atomic Gardening Society. The society encouraged members to grow plants from seeds that had been irradiated so that beneficial mutations would arise.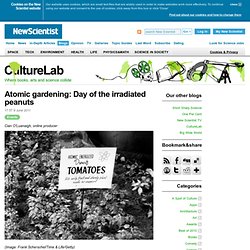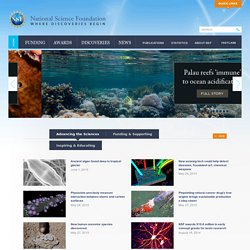 National Science Foundation
Youth RadioAt 19, Youth Radio's Joi Morgan makes it her business to know what's in, when it comes to the latest cosmetics. But only recently has she started to wonder about the contents of the products she puts on her face—lipstick in particular. She brings us this story.View All NSF Science Now Episode 22In this week's episode we discover hidden dangers in crib mattresses.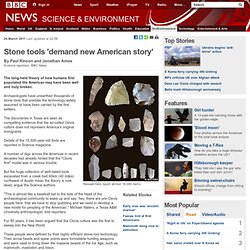 24 March 2011Last updated at 22:58 By Paul Rincon and Jonathan Amos Science reporters, BBC News Researchers report almost 16,000 items The long-held theory of how humans first populated the Americas may have been well and truly broken.
Stone tools 'demand new American story'
Scientific skepticism is healthy. Scientists should always challenge themselves to improve their understanding. Yet this isn't what happens with climate change denial. Skeptics vigorously criticise any evidence that supports man-made global warming and yet embrace any argument, op-ed, blog or study that purports to refute global warming.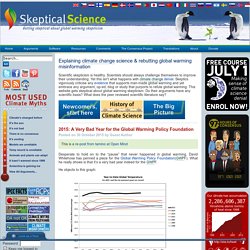 Earthquakes around the world: see every quake, updated live | News
Find events by type or location. Upcoming events sponsored by NREL, industry partners and universities are listed below. If you have a question about an event, contact the person listed for the specific event. If no contact is listed, or if you have a more general question about the events page, send your comments to Sarah Barba . May 2012 May 7 - 10, 2012
NEWS - Events
Solar Racers Sun Powered Micro VehiclesTake'em outside and watch'em race. $7.95 50 Years of Human Spaceflight - Regular Print Poster (12"x44") Celebrate five decades of human spaceflight with our exclusive wall poster, measuring 12"... $11.99 NASA 'Meatball' Official Logo 4.5" Sticker - Full Color NASA Logo Sticker - 4" Great for party favors, books, bikes and more. $4.95 NASA Worm Logo 4.5" Sticker - Red Get your own piece of NASA history! $6.95 Meteorite - Sikhote - Alin (Russia) Own a real piece of space. A great gift and a great space collectible. $27.95 Meteorite - Campo del Cielo (Argentina) Own a real piece of space. A great gift and a great space collectible. $29.95 NASA's Space Shuttle - XL Print Poster (18"x72") The illustrations pull apart the Space Shuttle and detail it inside and out. $19.49 Give Me Some Space Poster 'Nebula' - Regular Print Poster (24"x36") Grab your very own Give Me Some Space 'Nebula' Poster Today!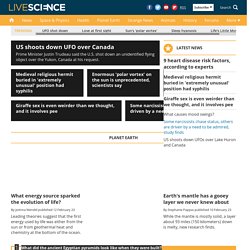 Scirus - for scientific information