Science
I have interest in a broad range of science research and science based policy. Much of what I read is for pure education...the rest is more pertinent to policy. My focusesin the policy arena are climate change, agricuture, wildlife habitat preservation, and sustainable community development. nomadsusie Jul 2
National Sustainable Agriculture Coalition
CultureLab: Atomic gardening: Day of the irradiated peanuts
Cian O'Luanaigh, online producer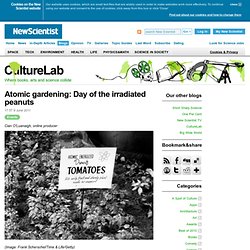 National Science Foundation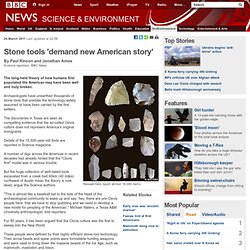 24 March 2011Last updated at 18:58 ET By Paul Rincon and Jonathan Amos Science reporters, BBC News Researchers report almost 16,000 items The long-held theory of how humans first populated the Americas may have been well and truly broken.
Stone tools 'demand new American story'
Earthquakes around the world: see every quake, updated live | News
Find events by type or location. Upcoming events sponsored by NREL, industry partners and universities are listed below.
NEWS - Events