Business
Business with Seth Godin
Sasha Dichter's Blog | Reflections on generosity, philanthropy and social change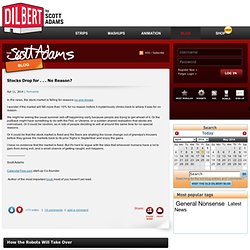 One way that future robots could conquer the world is by violence. But that seems both inefficient and uncreative. Allow me to suggest some smarter ways for robots to do their conquering. I start by imagining what happens when the first computer achieves what is called The Singularity.
the creator of Dilbert, Wally, Catbert, the Pointy Haired Boss and all your favorite cubicle companions.
Online Copywriting and Content Marketing Strategies
Small Business Marketing Consultants, Strategies and Ideas ::
- Boing Boing
Mark Frauenfelder at 2:58 pm Thu, Apr 17, 2014 • 1 I recently reviewed the incredible graphic novel biography, The Fifth Beatle: The Brain Epstein Story, written by Vivek J. Tiwary and illustrated by Andrew C. Robinson and Kyle Baker. (It was just nominated for two Eisner awards!) Last week I announced that Wink (a paper book review website that my wife Carla Sinclair edits) was holding a giveaway of the rare signed, numbered, slipcased "Limited Edition" of The Fifth Beatle, which is limited to 1500 copies, signed by all three creators and comes with an exclusive tip-in page of art.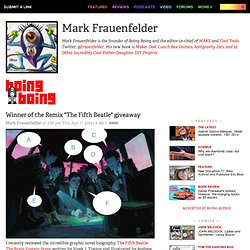 Springwise | New business ideas, trends and innovation
The Economics of Digital Content
Presentation Zen
Web Ink Now
Gapingvoid | "Hugh MacLeod" Cartoons drawn on the back of business cards