Renewable Energy Sources
University of Colorado - The Renewable and Sustainable Energy Institute (RASEI) - Renewable and Sustainable Energy Institute
CORE Colorado - Home
Alliance for Sustainable Colorado
COLORADO RENEWABLE ENERGY SOCIETY
Environmentally and socially responsible business practices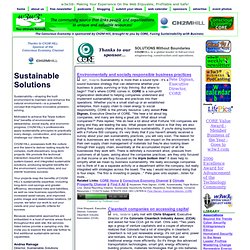 The Conscious Economy Channel - CORE fusing sustainability with success!
Greenience
Venture capital firms have invested almost $20 billion into hundreds of greentech startups since 2005.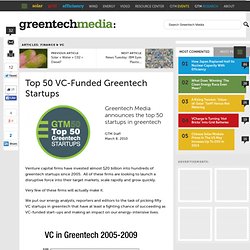 Top 50 VC-Funded Greentech Startups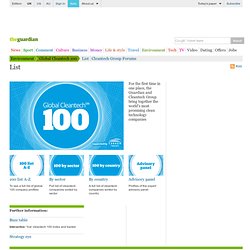 Environment Guardian Global Cleantech 100 List 2009 | Global Cleantech 100
Input into which companies should be included in the Global Cleantech 100 was received from hundreds of cleantech experts around the world – investors, entrepreneurs, and other industry insiders, members of the worldwide Cleantech Network as well as experts within the Cleantech Group itself. Industry experts were asked to put forward which private cleantech companies, in their viewpoint, show the most commercial promise, which have the most potential and highest likelihood of achieving high growth and high market impact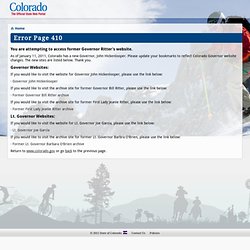 As of January 11, 2011, Colorado has a new Governor, John Hickenlooper.
Press Release - Colorado New Energy Economy Companies
Disclaimer: The information presented on the DSIRE web site provides an unofficial overview of financial incentives and other policies.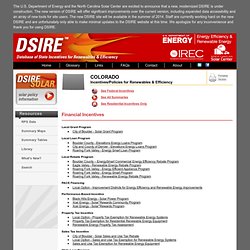 DSIRE: Incentives/Policies by State: Colorado : Incentives/Policies for Renewables & Efficiency
Resources Council
Choose Ethanol | Home
Advanced Biofuels Association - Building Better Fuels™
Colorado Cleantech Industry Association: CCIA
United States Atlas of Renewable Resources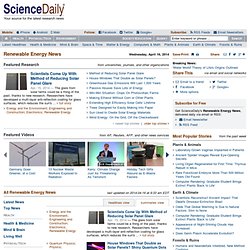 Browse News Stories
Renewable Energy News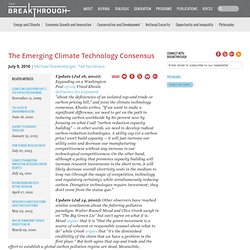 Update (Jul 16, 2010): Expanding on a Washington Post op-ed, Vinod Khosla delineates his argument "about the deficiencies of an isolated cap-and-trade or carbon-pricing bill," and joins the climate technology consensus.
The Emerging Climate Technology Consensus
Update! 15 PowerPoint Slides That Shook the Earth : Greentech Media
If you attend enough cleantech events or are pitched by enough startups, you start to see the same few PowerPoint slides over and over again.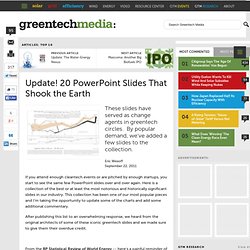 Climate Science Watch | Promoting integrity in the use of climate science in government
REPP: HOME
Software Tools | Natural Resources Canada's CanmetENERGY | Leadership in ecoInnovation
To better serve Canadians, Natural Resources Canada recently re-organized its website and archived older content. As a result, many pages have been removed and the addresses of the remaining pages have changed.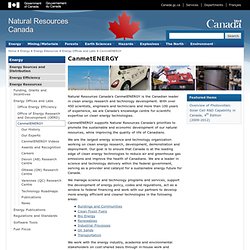 Journal of Renewable and Sustainable Energy is an online-only broadly scoped journal dedicated to all the areas of renewable and sustainable energy that are relevant to the physical science and engineering communities.As an electronic-only, web-based journal with rapid publication time, Journal of Renewable and Sustainable Energy is responsive to the many new developments expected in this field. Most Read This Month Article content/aip/journal/jrse Journal Latest Articles
Journal of Renewable and Sustainable Energy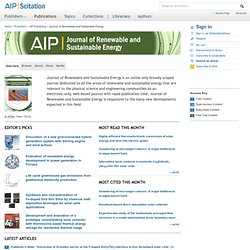 Strategies | Climate