Bars
Banana Split Bites. Banana Split Bites ~ A classic ice cream dessert gets mini for some bite size fun.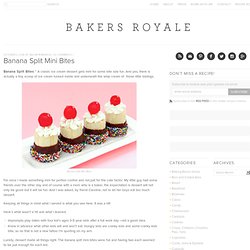 And yes, there is actually a tiny scoop of ice cream tucked inside and underneath the whip cream of those little darlings. Banana Split Mini Bites. Frozen Strawberry Squares Recipe. How to Make Peanut Butter SMores Turnovers | RecipeGirl.com. Peanut Butter- S'Mores Turnovers I'm not much of a camper.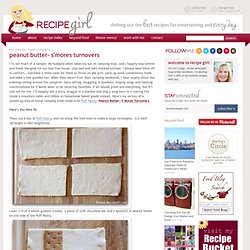 My husband often takes my son on camping trips, and I happily stay behind and thank the gods for our bug-free house, cozy bed and well-stocked kitchen. Millionaires&Shortbread. Since one half of the blue-eyed baking squad is currently blogging from waaaay across the pond in London, we figured we'd bake you lovely duckies a British treat.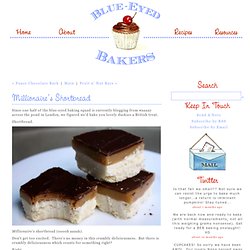 Shortbread. Millionaire's shortbread (ooooh aaaah). Tiramisu Cheesecake Bars. May 17, 2011 | Print | E-mail | Filed under cheesecake, chocolate, coffee Every Easter, I try to come up with a new dessert to serve the family.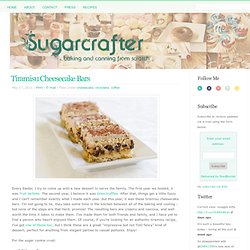 The first year we hosted, it was fruit tartlets. The second year, I believe it was Oreo truffles.
---