Bars
I'm not the most 'kid' creative person in the world and often come up short when thinking of ideas on how to keep my little monsters entertained. No longer can I get away with calling our numerous trips to the grocery store an 'adventure' and we can only go to the neighborhood park so many times before we all (well, mainly me) want to shoot ourselves. So, when I ran across this candy sushi idea from Mommyknows, I immediately set this plan into action. The kids absolutely loved it. One note, be prepared for a sugar meltdown followed by a possible napless afternoon but watching them make their 'sushi' creations was worth it.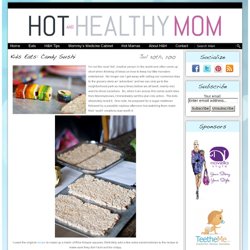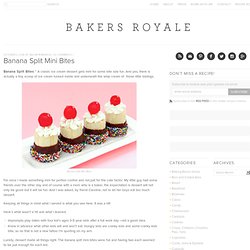 Banana Split Bites ~ A classic ice cream dessert gets mini for some bite size fun. And yes, there is actually a tiny scoop of ice cream tucked inside and underneath the whip cream of those little darlings. Banana Split Mini Bites
Who'd guess that the first day of summer is still a few weeks away? Phew. It's been pretty toasty around here these past few days. As hot as a… Wanna finish that sentence? We hear weather related colloquialisms all the time here in the south. Like…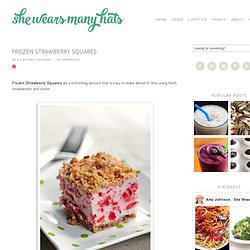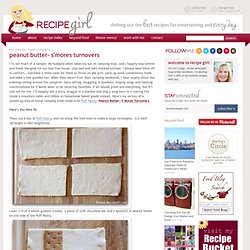 Peanut Butter- S'Mores Turnovers I'm not much of a camper. My husband often takes my son on camping trips, and I happily stay behind and thank the gods for our bug-free house, cozy bed and well-stocked kitchen.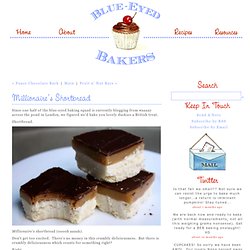 Since one half of the blue-eyed baking squad is currently blogging from waaaay across the pond in London, we figured we'd bake you lovely duckies a British treat. Shortbread. Millionaire's shortbread (ooooh aaaah).
Tiramisu Cheesecake Bars
May 17, 2011 | Print | E-mail | Filed under cheesecake , chocolate , coffee Every Easter, I try to come up with a new dessert to serve the family. The first year we hosted, it was fruit tartlets . The second year, I believe it was Oreo truffles .