Real Israelites
Adam Was Black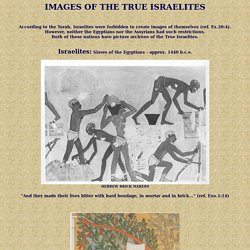 "VIEWS OF THE BIBLICAL WORLD" (VOL.3) International Publishing Co. Ltd. Jerusalem - 1960 p.110 ... Dead Israelites p.167 ...
The Real Children Of Israel
The Real Israelites
Ark of the covenant of (left) and " Omikoshi " ark of (right) Dear friends in the world , I am a Japanese Christian writer living in . As I study the Bible, I began to realize that many traditional customs and ceremonies in are very similar to the ones of ancient . I considered that perhaps these rituals came from the religion and customs of the Jews and the Ten Lost Tribes of Israel who might have come to ancient . The following sections are concerned with those Japanese traditions which possibly originated from the ancient Israelites.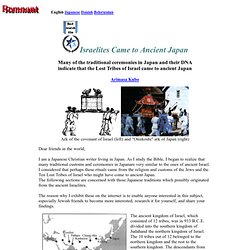 Israelites Came to Ancient Japan
Hebrew Language